Zogics Partners with Kettlebell Kings
June 12, 2019

Lenox, MA: Kettlebell Kings kettlebells are now available on Zogics.com, the most comprehensive source for fitness facility equipment, supplies, and services for fitness professionals, including financing, gym facility design, and more.With free same-day shipping and a lifetime warranty on all Kettlebell King products on Zogics.com, Zogics customers will find it easier to bring the highest quality kettlebells into their facilities to help diversify workouts and add a variety of fitness exercises for their members.

"We take special care in curating the best products for our customers, and Kettlebell Kings hit the mark on many levels. The use of premium materials, single-piece casting, and a durable powder coat finish makes their "bells" the best on the market," said Jeff Stripp, VP of Sales and Marketing at Zogics.
What makes Kettlebell Kings kettlebells different?
No Filler: Each weight has an individual mold to cast precisely to the correct weight. Traditional competition kettlebells are made with one mold and filled with fillers like sawdust and ball bearings.
No Welding: All kettlebells are cast as one solid piece instead of welding parts. Traditional kettlebells are made with welding the handles, bodies or bottom -- this makes kettlebells break easily.
Balance: All kettlebells are specifically top-heavy molded with a thicker handle base and a greater percentage of load toward the top of the bell's body. This ensures injury prevention and energy conservation.
Zogics will carry a variety of Kettlebell Kings products, including:
Powder Coat Kettlebells: Features exceptional durability and grip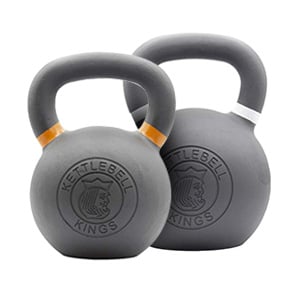 Competition Kettlebells: Provides a consistent training experience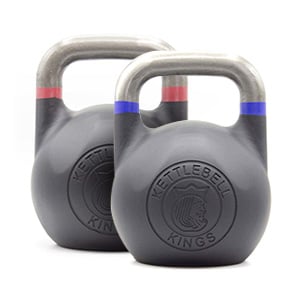 Adjustable Kettlebells: Offers the versatility of seven kettlebells in one
Full kettlebell sets & storage racks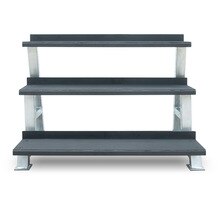 Additionally, Kettlebell Kings will provide key educational and workout content for the Zogics community. Cross-promotion of content available on Living.Fit will align with Zogics' goals of providing everything fit for fitness pros, from products to superior customer service to educational content for their members.

About Zogics: Over the past 12 years, Zogics has established itself as one of the largest e-commerce shops for the fitness and wellness industry. Their comprehensive catalog provides everything fit for fitness pros with thousands of products from hundreds of top brands. Zogics supplies more than 20,000 facilities worldwide, serving gyms, schools, workplace wellness programs, and more. Included on the 2018 Inc. 5000 Fastest-Growing Private Companies in America as well as the Inc. Best Workplaces list in both 2018 and 2019. For more information, visit Zogics.com.

About Kettlebell Kings:
Kettlebell Kings focuses on customer service and quality equipment first. Their company has over 4,000 five star reviews on their website and Google. Kettlebell Kings offers a wide range of hardware and training via their two main sites: KettlebellKings.com and Living.Fit.
Explore Zogics Clean Guide Library
Empower your staff and reassure your community with our FREE downloadable cleaning and disinfecting guides for fitness centers, educational settings, hospitality facilities and more.
Topics from this blog: Product Resources
Back