National Preparedness Month
September 5, 2014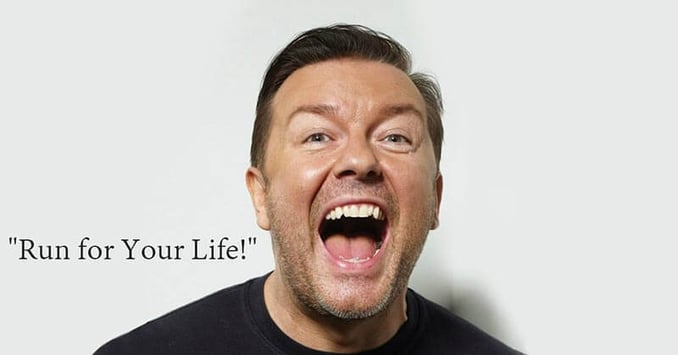 As many of you know, September is National Preparedness Month. In the event of a workplace emergency, how prepared is your small business? The truth is: most modest-sized companies aren't equipped to deal with unexpected events. While it's not something we like to think about, the smartest way to reduce the fallout of an event like a heart attack, data breach, or natural disaster is to develop a comprehensive response plan. In addition to satisfying your legal obligations and protecting your employees and customers, managing uncertainty reduces downtime, and in extreme situations, it can save your business.
If screaming "Run for your life!" is the extent of your workplace readiness plan, keep reading…
7 Ways to Prepare Your Business for Emergencies
Stock Up on First Aid and Emergency Supplies - Always keep Automated External Defibrillator (AED) on site. To a person in sudden cardiac arrest, this portable device can mean the difference between life and death. Also keep 3 days of emergency supplies handy - including food, water, first aid supplies, and chocolate (for, um, stress reduction).
Educate, Train, and Engage: Whether it's scheduling fire drills, completing Red Cross training, or sharing a floor plan with the location of utilities, evacuation passages, first aid equipment and supplies, make sure your staff has critical emergency details. Better yet, ask your staff (preferably ones with first aid training) to volunteer as safety coordinators.
Prevent Data Theft: Beyond the obvious - storing removable devices in a secure place, encrypting data, and shredding confidential documents before recycling - keep access to sensitive data on a need to know basis. It's important to know which employees have access to critical information so that you can properly protect it.
Comprehensive Business Insurance: In order to safeguard your business assets, you first need to accurately assess your risks. To protect against losses, check to see if your insurance policies cover equipment, real property and buildings, inventory, and errors and omissions.
Test and Evaluate: In addition to practicing fire drills, set up regular tests to ensure sprinklers, smoke alarms, AEDs, and fire extinguishers are in proper working order.
Communicate: Oftentimes, exchanging critical information during an emergency is a big challenge. Many organizations designate individuals to initiate the communication process via a phone tree. In the office when something goes awry? Best to avoid communicating by way of a scream - i.e. "Run for Your Life." Unless of course, you're Ricki Gervais.
Create a Business Recovery Plan: Develop a checklist of things your business can do to quickly resume business. Whether it's setting up remote connectivity, identifying alternate work spaces, or solving distribution issues, your recovery time is directly related to how well you've planned.
Since every business is unique, so is preparing for emergencies. To lessen the impact of things beyond your control, follow the steps above and continue to customize. Study each area of your business, identify vulnerabilities, allocate appropriate resources to minimize your risk, and as always...maintain your sense of humor.
To help create awareness for National Preparedness Month, spread the word using #NatlPrep. Also, check out our AED Safety Guide.
Explore Zogics Clean Guide Library
Empower your staff and reassure your community with our FREE downloadable cleaning and disinfecting guides for fitness centers, educational settings, hospitality facilities and more.
Topics from this blog: Zogics AED's First Aid Technology
Back