Bathtime Buddies: Zogics Launches A Line For Our Best Friends
May 1, 2018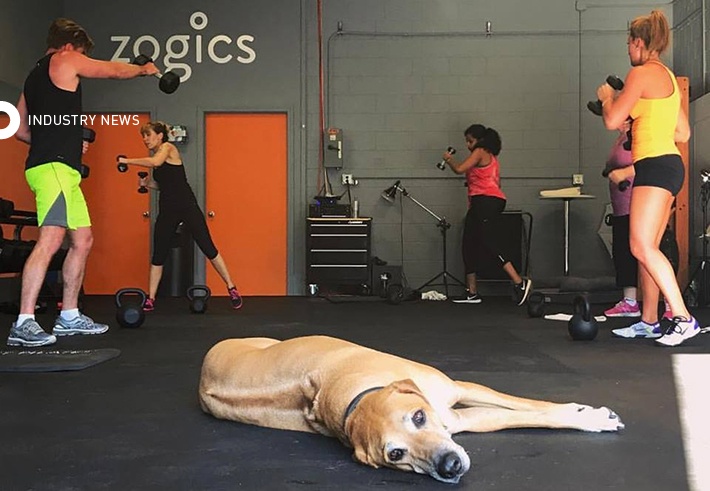 Paul LeBlanc is the founder and CEO of Zogics, a Lenox, Massachusetts-based one-stop online shop that caters to the health, fitness, spa and hospitality industries (offering everything from gym wipes to weight benches). But he's not the only face of the company; LeBlanc shares the spotlight with his dog, S'bu. The Rhodesian Ridgeback is a fixture at the company's headquarters and even has his own Facebook page.
Zogics, which supplies more than 5,000 different products to more than 20,000 fitness facilities throughout the United States, has been a dog-friendly company since it launched in 2006. "More than half of the staff bring their dogs to work every day," says LeBlanc, "and dogs attend almost all of our meetings." When scouting locations for a larger headquarters last year, LeBlanc considered the needs of both the humans and the canines on his staff. "The new building was purchased, in part, because of the trails and yard, where the dogs can be let out to play and frolic."
Zogics, which is known locally as a company with some amazing employee perks (an on-site gym and fitness classes, subsidized CSA shares, and $500 per year in "culture cash" just to name a few) recently added a Pawternity Policy to the list. If you add a new puppy to your family, you can enjoy an additional paid week off to spend with your new best friend, plus a $200 pet store gift card.
So, it was a natural expansion for a company who loves dogs and whose catalog already includes high-quality body products for humans, to launch a line of similar products for pets. "As is often the case when people start businesses, it's about fulfilling our own needs first," says LeBlanc. "We thought about what we'd want to use on our own pets."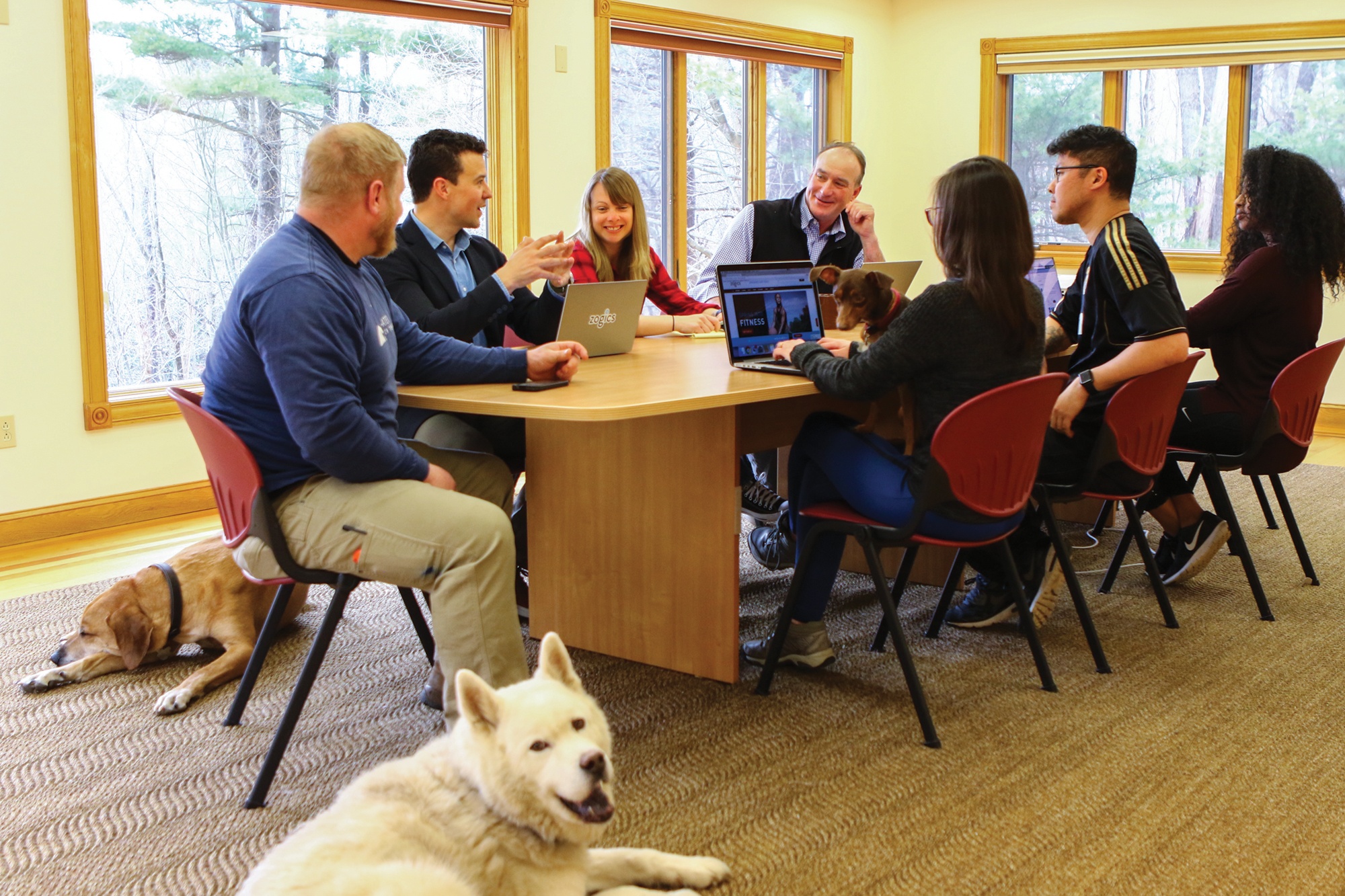 The company set out to develop the best pet care products available. "It sounds like a lofty goal," admits LeBlanc, "but we spent time researching the market, seeing what worked and what didn't, what the optimal ingredients were, and what should be kept out." The result is Zogics Pet, a line that includes shampoo, conditioner/detangler, waterless shampoo and grooming wipes, made with plant-based organic ingredients. The products can be pre-ordered online now, and are slated to begin shipping in mid-May.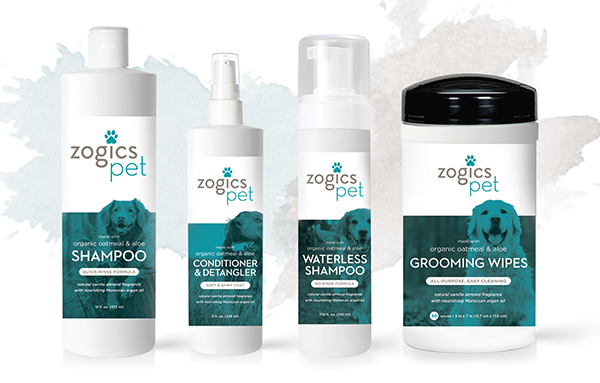 The line is made with soothing oatmeal, aloe and argan oil, but will likely become just as well known for the ingredients it doesn't include, namely parabens, phthalates, dyes, soaps and common carcinogens present in many other products. All of the ingredients used are biodegradable, making them safe for your pet and the environment, a consideration that hits close to home for LeBlanc.
The Boston native moved to the Berkshires 18 years ago in part because of the quality of life such a naturally beautiful place affords. A former member of the U.S. Cycling Team and a three-time Junior National Champion and U.S. Record Holder, LeBlanc mentions the county's open spaces, trails, rivers and lakes, and abundance of places to walk dogs as playing a large part in his decision to relocate here. And the entrepreneur is not all talk: LeBlanc recently finished a three-year term as a board member of The Trustees of Reservations, which is the largest private landowner in Massachusetts. Since Zogics launched, the company has donated a portion of its sales (tens of thousands of dollars yearly) to local land preservation groups such as The Trustees and the Berkshire Natural Resources Council.
Who knew you could protect the land around you by giving your dog a bath? Put these products down on your list of things to fetch.
See Rural Intelligence for original post by Amy Krzanik.
Explore Zogics Clean Guide Library
Empower your staff and reassure your community with our FREE downloadable cleaning and disinfecting guides for fitness centers, educational settings, hospitality facilities and more.
Topics from this blog: industry news
Back