February 29, 2016

Sure, all blenders are essentially built to do the same thing: they blend solids into liquids in one form or another. That said, all blenders are definitely not meant to do the same thing. Ultimately, as a business, you should be focused on purchasing a high-quality product that suits both your commercial use and supports your customers' needs without fear of it breaking or there being too much chunk in your juice.
If you're shopping for the best blender for your fitness center, here are some of the reasons why a Blendtec Blender is the right fit:
Quality: Of course quality matters. While the best blender for your situation may cost more than some of the other options you have, consider how expensive replacements can be. After all, the more times you have to replace a sub-standard blender, the more expensive the cheaper models become. Brands like

Blendtec

are known for delivering exceptional quality with their hard-working appliances that are made to last through tons of hard wear and tear. In particular, this brand is great for commercial users because its products are engineered to stand up to the toughest jobs, and the company backs up its promise of durability with an eight year warranty, meaning it's an investment worth buying into.
Use: It's not likely that you'll simply be blending two liquids together every time you press the start button. In your fitness facility, you'll probably be blending a combination of delicious fruits and healthy veggies to create protein-rich enhancements to your patrons' workout regimens. Bear in mind that the more solid ingredients you're planning to break down into a

liquified

state, the more abuse your blender will take. Because your gym's juice bar probably doesn't get much of a rest, your best blender should come from a company that deals professional blender models. Blendtec offers a substantial variety of different types of commercial blenders each of which is designed with specific uses in mind. High performance motors, unbreakable containers, and a variety of blending speeds are offered on this brand's models, allowing you the flexibility to browse through selections made specifically for your needs.
Accessories: When you have a line of customers waiting to be served by your staff, efficiency and the ability to service their needs quickly is essential. Low-cost options are typically very scaled back and simple, offering little to no accessories to make the job easier. On the other hand, high quality brands often accessories their products with items that make each use contribute to positive returns on the investment. Blendtec is known worldwide for producing superior blenders that are durable and made with intuitive controls that will make it easy for anyone on your staff to understand quickly so they can start helping out in the kitchen. Because pumping out hundreds of smoothies and protein shakes can be noisy when using the average blender, Blendtec developed the The Stealth 875, a power tool that silently meets your juicing needs without being an earsore.
Specs: Generally speaking, the best blender will have upstanding specs that are built specifically for commercial use. As Blendtec Blenders come in a variety of different models, the following guidelines will help you choose the right one for your gym:

Horsepower

: A motor of less than 1 HP is good for lower volumes of juice-only mixes. As a commercial establishment, aim for 3 HP or more.

RPMs

: Lower

RPMs

can

work well for most gyms' needs if your horsepower is right. RPMs around 20,000 with 3 or more HP will work great for smoothies and protein drinks. If you'll be blending food, too, look for RPMs around 45,000.

Capacity: A large vessel is optimal in a commercial establishment. A container of 64oz or 1 gallon will allow your staff to handle multiple orders of your most popular drinks simultaneously.
Best Selling Blendtec Blenders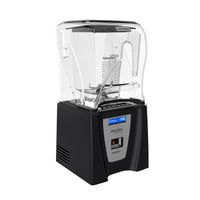 Blendtec Connoisseur 825, 2 Wildside+ Jars, Commercial Series Blender
Thirty preprogrammed cycles blend your most popular recipes with perfect consistency, while the sound enclosure minimizes blender noise, helping ensure an undisrupted atmosphere.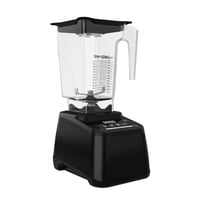 Blendtec Chef 775, Wildside+ Jar, Commercial Series Blender
With a blend time of just 14 seconds, the ultra-high-speed motor, combined with the blunt safety blade and intuitive technology delivers effortless operation. The LED touchscreen control surface is easy to clean, helping you focus your time on what really matters- your customers.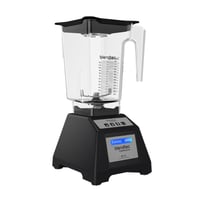 Blendtec EZ 600, FourSide Jar, Commercial Series Blender
Customizable to fit one profile, this commercial blender can be used for both beverages and food. Easy to operate, the presets include small, medium and large beverages, as well as a Pulse button for a quick burst of speed and power.
Adding a juice bar to your gym is the first step in many to increasing your fitness center's profits. Buying the right Blendtec blender will help you reach your goals to keep members coming back and attract new ones to join your health club.
Explore Zogics Clean Guide Library
Empower your staff and reassure your community with our FREE downloadable cleaning and disinfecting guides for fitness centers, educational settings, hospitality facilities and more.
Topics from this blog: Product Resources
Back