When more people flock to the gym, with them will come more dirt, more dust and more sweat. The International Health, Racquet & Sports Club Association (IHRSA) recently released a comprehensive guide examining the return on investment (ROI) of maintaining a clean exercise facility. The guide found that a clean gym was crucial not only for the physical health of members and employees, but also for improved mental state of mind. IHRSA research also indicated clear evidence of increased ROI from spending on cleaning supplies and services.
Here are some excerpts from IHRSA's Guide to Health Club Cleanliness that may surprise you:
"When members perceive the club as clean, they are more likely to be satisfied with their club than members who perceive the club as unclean."

"There is a direct relationship between club performance and the amount the club spends on housekeeping."

"A club perceived to be extremely clean increases a member's likeliness to renew."

"Members who perceive the club as extremely clean purchase additional fee-based services every month."*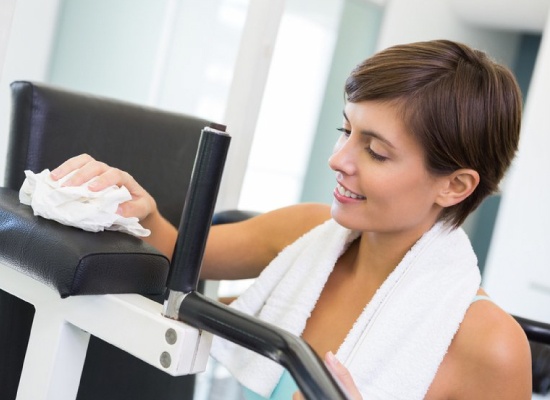 All of the above statements reveal that a clean gym is a successful gym with returning, satisfied members. The IHRSA Guide includes helpful tips about educating gym goers about cleanliness and doing their part, including "Posting signage and reminders asking members to clean equipment after each use."* Research shows: cleaner gyms mean more returning, renewing and satisfied customers. That's where Zogics comes in.
With our gym wipes dispensers conveniently installed on every post and every wall, always fully stocked, it's easier than ever for your members to do their part in keeping workout spaces clean and safe, thus increasing their satisfaction with the gym and increasing their likeliness to return and renew their membership. Zogics clean is a win for your members, and a win for you.
We're offering new customers BIG savings this holiday season on all of our gym wipes products, including free wall dispensers. Mix and match between our three types of wipes (Value, Wellness, Antibacterial), depending on your facility's needs.