Customer Spotlight: Ashley of Florida Polytechnic University
August 8, 2016
Florida Polytechnic University, Florida's newest state university and the only one dedicated to science, technology, engineering and math (STEM), is designed to be different so that graduates possess the talent and job-ready skills to stand out from the crowd.
Tell us a little bit about yourself: how are you liking your new position at Florida Polytechnic University?
Yes, as the Campus Recreation and Fitness Coordinator, I am extremely excited to be a part of such a fast-growing institution and to contribute in the areas of health and wellness. I am extremely lucky to hold a position in which every day is different, and therefore virtually every day is my favorite moment. I meet all kinds of people with different stories and wellness goals. Each consultation provides an opportunity to learn more about each university member as well as connect with their health-related goals.Throughout my fifteen years in the fitness industry, I have never encountered so many intelligent and enterprising young individuals as I have here at Florida Poly. I am very encouraged by the atmosphere of innovation on campus and look forward to continuing the contributions to the well-being and health of the students, staff and faculty.
It can be hard for students to balance academics and wellness. What are some of the services offered to assist in balancing the two?
I firmly believe the Florida Polytechnic University Fitness Center is its own hidden gem with a wide variety of members ranging in ability, age and interest level. As a STEM university, the focus is on an extremely rigorous curriculum, yet our members still find time to focus on their individual health and wellness goals which translate into a better quality of life.
The university's Fitness Center is an all-inclusive fitness center providing membership, fitness assessments, customized fitness programming, digital exercise prescriptions for easy-to-use, follow-along instructions for busy, off-site individuals. In depth fitness testing is available as well for measuring body fat percentages, monitoring heart rate and blood pressure screenings. Florida Polytechnic University is well known for being innovative, and the Campus Recreation and Fitness Department follows suit as well. Customized digital meeting movement moments are being created for implementation this fall for university staff to sneak in several minutes of stretching, office yoga or meditation.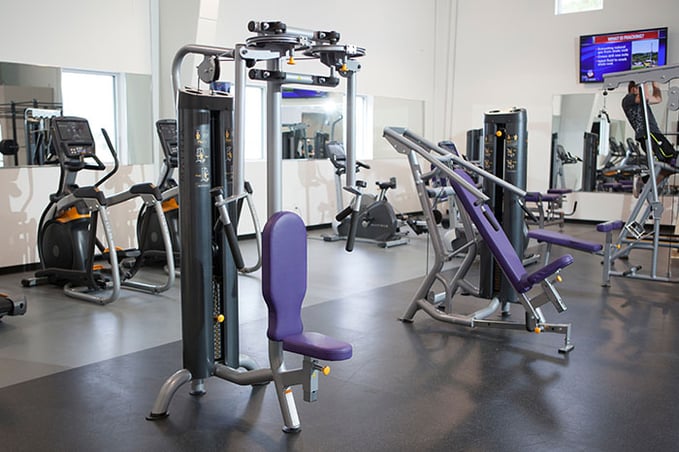 That's great - it certainly seems that the university prioritizes fitness!
Yes, I would like to acknowledge the university as a whole for recognizing the importance of health and wellness as well as the university students, faculty and personnel who take time out of their extremely busy days to make their health a priority. Florida Polytechnic University has had an overwhelmingly positive response to the on-campus Fitness Center, and we are committed to providing the highest quality of services while maintaining the Florida Poly theme of "Be the Next." All of our members are currently working on how to 'Be the Next' in regard to their physical fitness as well as their academic goals.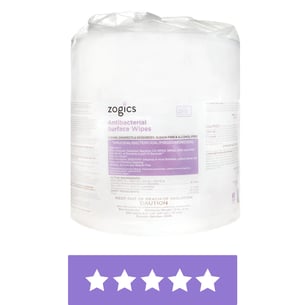 So, why Zogics?
Zogics is without a doubt the most inclusive and customer service conscious company I have had the pleasure of working with. Anything you want or need, Zogics will find as if they are your very own health club, fitness center or wellness concierge. As Florida Polytechnic University has expanded and grown, we are very proud to say Zogics has been with us every step of the way. My favorite product would have to be the Z800 antibacterial gym wipes as they are a necessity for maintaining the highest standard of cleanliness. They're also affordable!
We're excited to continue growing with you! Make sure to check out Florida Polytechnic University on Twitter, Facebook and Instagram!
Explore Zogics Clean Guide Library
Empower your staff and reassure your community with our FREE downloadable cleaning and disinfecting guides for fitness centers, educational settings, hospitality facilities and more.
Topics from this blog: Customer Spotlight
Back