Tell us a bit about yourself. What's the source of your motivation?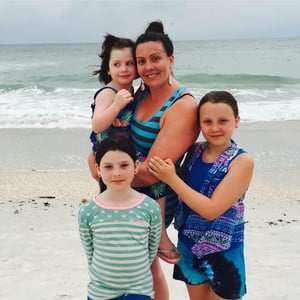 I'm Jamie Robinson, a Berkshire native (Western MA). I have been happily married for 12 years and am the lucky mama of three little girls: Juliet, 11, Anya, 9, and Naelyn, 4. My family inspires me every day to become a better person.
How did you become a fitness enthusiast?
Almost 4 years ago, I decided I wanted to makes some healthy changes in my life. Some years back, I had been diagnosed with chronic bursitis which made exercising, especially running, very painful. This was discouraging but I was determined to train myself to run. I had a goal: to run 3 miles in 30 minutes. After six months of training, and about 30lbs laters, I met my goals. It was such an amazing feeling! I became a fitness enthusiast when I realized how much it was changing my life and how empowering it was to feel strong and achieve all of my health goals.
What inspired you to open your own studio?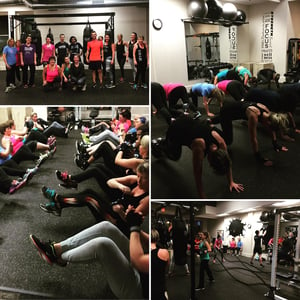 After falling in love with tabata training, boxing, and strength training, I decided to become a certified trainer so that I could share my passion with others. After I received my ACE certification, I decided to create my own company: Healthy Fitness LLC and officially began business in June 2015. I started off training friends and clients at their homes or public but as demand grew, I acquired a fitness studio space to meet our needs.
My motto is "train 4 life" — I think it's really important to be healthy and strong so you can live the life you want. I am so proud of ALL my clients! They religiously show up ready to work and and work hard! Watching them get stronger and meet their goals is extremely inspiring.
Do you have a few words of advice to share with someone hoping to open their own studio?
Follow your passion! If you love it and you have a passion for it others will be drawn to want to train with you or at your facility.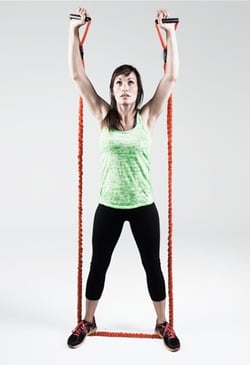 What do you like most about Zogics?
Zogics' customer service is AMAZING — so quick to help and accommodating. And I especially love supporting a fellow Berkshire company. My favorite products are the Stroops 48" Slastix resistance bands. My clients and I have a lot of fun in classes using the bands in partner exercises. They're so well made and allow for so much versatility, and there are so many exercises that you can do with them!
We're so happy to have Jamie as a customer! Check out Healthy Fitness on Facebook and Instagram. And if you're in the Berkshires, make sure to try out her classes (see the schedule).