January 30, 2018

Take a look at the many different heart rate monitors available and you will likely feel flustered. Don't let this information avalanche paralyze you. Once you figure out what you're looking to get out of your wearable, you will understand the best heart rate monitor type for you. Here is a look at the many different heart rate monitor options and the purposes they serve.
No Two Heart Rate Monitors are the Same
Heart rate monitors vary in function, form and cost. Some of these helpful health gadgets cost as little as $20 or $30 while others cost several hundreds of dollars. Certain heart rate monitors are worn with a chest strap while others are worn with a device on the wrist. Some monitors have an abundance of features while others are fairly simple. There are even monitors optimal for water sports while others serve distinct purposes of other varieties. Whether you are looking for a waterproof model, a splash proof model, one with a calorie counter, a timer, smartphone or computer connectivity, distance or speed calculator or another feature, you will find it.


Read more about the Main Features of a Heart Rate Monitor →

Chest Strap Monitors
Chest strap monitors are donned with a chest strap and a wristwatch device. However, there are a couple models that connect with Bluetooth to smartphones. The heart rate is shown on the wristwatch or smartphone. The benefit of this style of monitor is it provides a consistent heart rate reading while allowing for easy movement. Whether you are looking to participate in a group fitness session, a tennis match or a game of pickup basketball, you can wear a chest strap monitor and obtain considerable benefit. In fact, many athletes prefer the chest strap model over the wrist model that requires a touch to be read.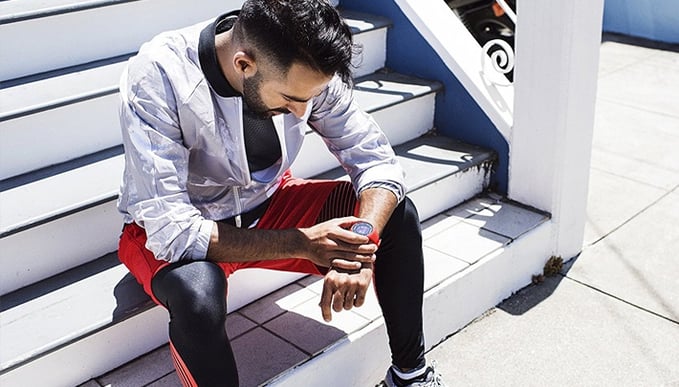 Wristwatch Monitors
The touch-type wristwatch monitor requires a physical touch on the device rim or the pressing of a button to obtain a heart reading. This monitor can be positioned in the same space as a regular watch. There is no need to use a potentially obtrusive or uncomfortable chest strap. Though it might take upwards of a couple seconds to obtain a reading with a wristwatch monitor, it is well worth it.
There is also a continuous-reading wristwatch. This relatively new device provides regular readings without the use of a chest strap. This type of device must be positioned tightly above the wrist in order for an accurate reading to be displayed. This device provides consistent heart rate readings without any type of annoying chest strap. The only drawback is the price is typically higher than touch-watch and chest-strap models.
Optical or Chest Strap, the Choice is Yours
When it comes to heart rate monitors, the main decision to make is whether you should opt for a classic monitor with a chest strap or one that relies on optical technology for functionality. Optical technology is used in devices from Polar, Apple, Fitbit, and other popular wearable tech manufacturers. Chest strap monitors read the body's electrical signal. It is quite the contrast to the light transmitted to the skin with optical technology. Light scatters as it reaches the blood, allowing the data to be translated to a pulse. In general, electrical technology usually proves more accurate. It is challenging to measure heart rate or anything else from the wrist or arm as this is a portion of the body that moves quite rapidly during exercise.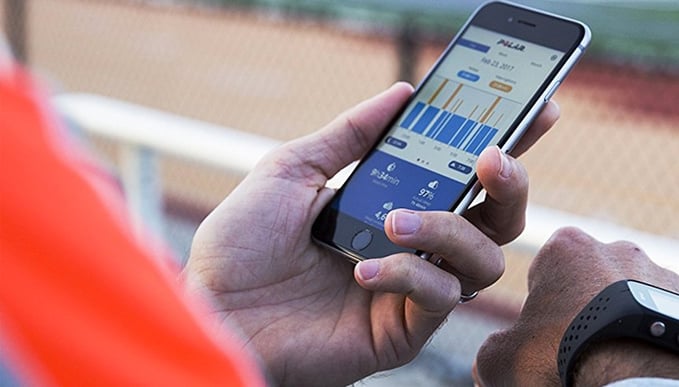 Accuracy
Certain heart rate monitors are more accurate than others. When it comes to measuring heart rate recovery (the rate of decrease following intense exercise), the chest strap variety tends to be more accurate than optical heart monitors. However, what matters most is not the exact number of heart beats per minute but the heart rate zone. Today's fitness apps can function in unison with heart rate monitors to estimate ideal heart rate zones for your unique physical fitness aims. As long as your heart rate reaches the optimal range, the specific number of beats per minute is not that important.


Read more about Understanding Heart Rate Target Zones →
Comfort
Make sure the heart rate monitor you select does not make you feel uncomfortable or awkward. Some complain chest straps are obtrusive or overly-tight. However, if this strap is not tight, it can wiggle out of position. If you dread the idea of moving a chest strap back in place when exercising, you're not alone. Opt for an arm band and you will find it proves more comfortable when in motion or be thorough when researching chest strap heart rate monitors to make sure comfort is at its best.
Some monitors even have LED lights that flash colors relating to heart rate zone. This is the type of visual information a chest strap monitor can't provide. Find the perfect balance of comfort, features and price and you will genuinely look forward to wearing your heart rate monitor.
---
Related Content:
Explore Zogics Clean Guide Library
Empower your staff and reassure your community with our FREE downloadable cleaning and disinfecting guides for fitness centers, educational settings, hospitality facilities and more.
Back