How to Improve Indoor Air Quality
December 16, 2021
In this post:
The better the indoor air quality (IAQ) of your facility, the more productive your staff
Healthy buildings are a solid business investment
Easy ways to immediately improve IAQ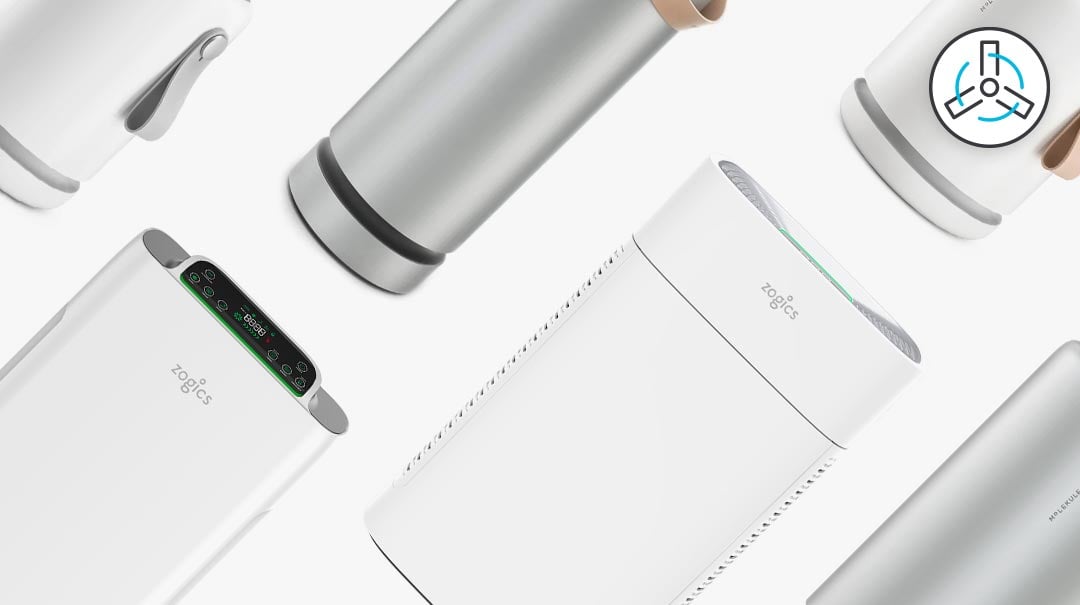 The Science Behind IAQ
In the last several years, a growing body of scientific evidence notes that the air within homes and other buildings can be more seriously polluted than the outdoor air—in even the largest, most industrialized cities. Other research indicates that people spend approximately 90 percent of their time indoors. Both of these findings together indicate that the need to focus on indoor air quality is more important than ever before. In light of the COVID-19 pandemic, adopting a global approach to how air quality is viewed is starting to emerge, and the shift to addressing and creating healthier indoor air is a key success factor in the safety of buildings, and the health of employees and guests.

The Value of Healthy Buildings
To successfully achieve and maintain healthy buildings, facility managers and buildings owners must monitor the elements that impact occupant health, including air quality, carbon dioxide, temperature and humidity, volatile organic compounds (VOCs), occupancy levels, and other key metrics.
What's the payoff of investing in healthy buildings? By making the health of your building a focus, you'll improve employee confidence and loyalty, attendance, and attention, all while reducing health insurance costs.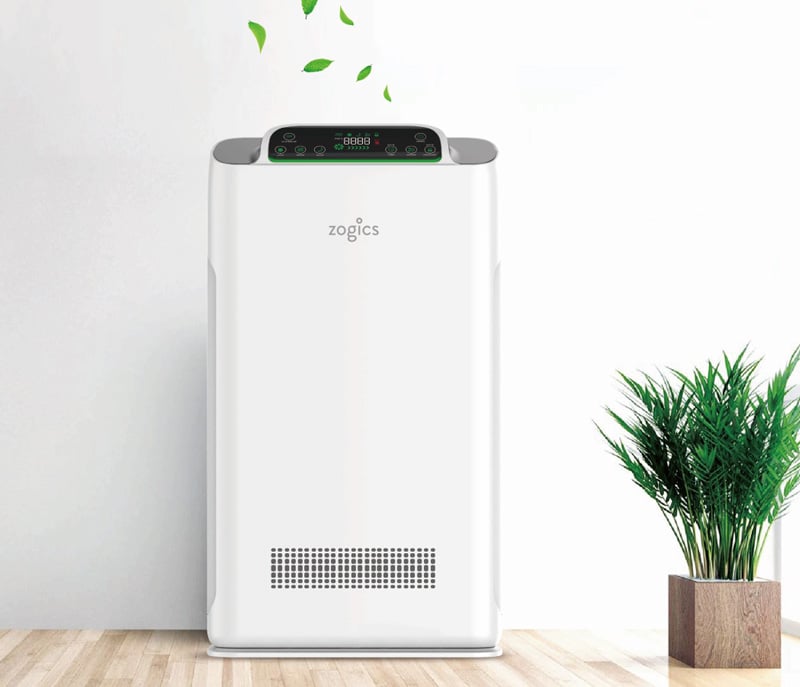 Zogics NSpire H13 HEPA Air Filtration System - Shop Now
Ways to Improve the Indoor Air Quality in Your Facility
There are several key ways to attract employees and guests back to buildings, with the primary focus to increase safety with better air quality, continued air quality monitoring, and sanitization.
Ventilation: With the increasing focus on sustainability, insulation has been the primary focus when it comes to building health. But while better insulation reduces fuel bills, it increases the need to ensure that proper ventilation is in place to ensure a healthy working environment. Keep your air vents open and uncovered and

your air ducts clean.

If you have air filters, replace them regularly. And, if possible, open your windows whenever the weather permits.



Air purifiers

: Another solution to layer into your strategy, as many buildings do not permit the opening of windows, or have windows that function: the use of

air purifiers with HEPA filters that have a MERV rating of 13 or higher (which provided hospital-level air quality). These air purifiers help remove dust, dander, pollen, bacteria and viruses from the air.


Keep things clean: Good indoor hygiene can greatly cut down on dust and dander. Your cleaning efforts should focus on strategies to reduce the accumulation of dander, mold, and dust. Focus on surface disinfection, making sure you're also clearing clutter, because it traps and holds dust that can trigger a reaction.



Optimal humidity

: Maintain consistent humidity levels that meet the recommended healthy building range prescribed by

ASHRAE

and the

U.S. Environmental Protection Agency A humidity level of 30-50 can combat a range of issues, from dust mites to mold.


Maintenance: Faulty equipment is one of the worst offenders in the production of air pollution, not to mention fire hazards. Heating and cooling systems need to be well maintained and serviced to help prevent the potential release of contaminants into the workspace.



Policies and plans

: A well-thought-out plan for building safety is key to ensuring the health and safety of its occupants. Check out guidelines developed by

Arc Guide to Re-Entry, the

Center for Active Design, or the

International Well Building Institute

for policies around healthy environments and well-being.
In short, taking the right steps to improve air quality in your facility can directly impact your employee's wellbeing, productivity, and happiness, along with the overall upkeep and longevity of your facility. These factors help to get the best from your business.
---
Related Content:
Download The Four Pillars of Facility Safety Guide
Download our FREE guide and learn about the four critical areas to focus on to stay open safely. We'll help you to be highly effective at cleaning and disinfecting your facility, ensuring the safety of your employees and guests.
Topics from this blog: #trending
Back