Interview with Gym Dog Owner Monique Ames of CrossFit Evolution
June 21, 2018

Meet Monique Ames, owner of CrossFit Evolution in Longwood, FL. Monique is also a fitness coach and proud parent of Soc (short for Socrates).
---

1. Tell us a little about yourself
I am an owner/coach, along with my husband, at CrossFit Evolution in Longwood, FL. CrossFit Evolution is the oldest CrossFit gym in all of Central Florida and we have been coaching people of all ages, abilities, shapes, & sizes... to a healthier and more fit life since February 2007. You are never too old, too weak, too heavy, or too out of shape for us! Check us out at: http://www.crossfitevolution.com/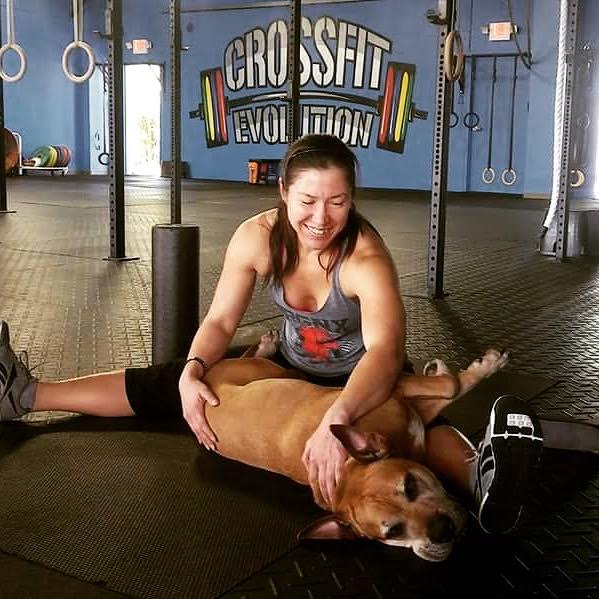 Photo Credit: CrossFit Evolution

2. What made you decide to open up your gym to dogs?
CrossFit gyms have always been associated with dogs, pitbulls specifically. We got our gym dog back in 2010 and he's always in the gym with us. We trained & socialized him from the beginning. Most people love watching dogs play (like watching children play)... as it kinda warms the heart. With that in mind, we allow members to bring in their dogs on occasion, as long as they follow our "dog rules".
I consider us dog-friendly, not to be confused with come-one-come-all aka "dog park". Dogs (and children) can be denied entry to the gym for misbehaving—whether they can help it or not. It's always up to the parent to keep their dogs (and kids) in line. I wrote this article specifically to address dogs in the gym: https://journal.crossfit.com/article/dogs-ames-2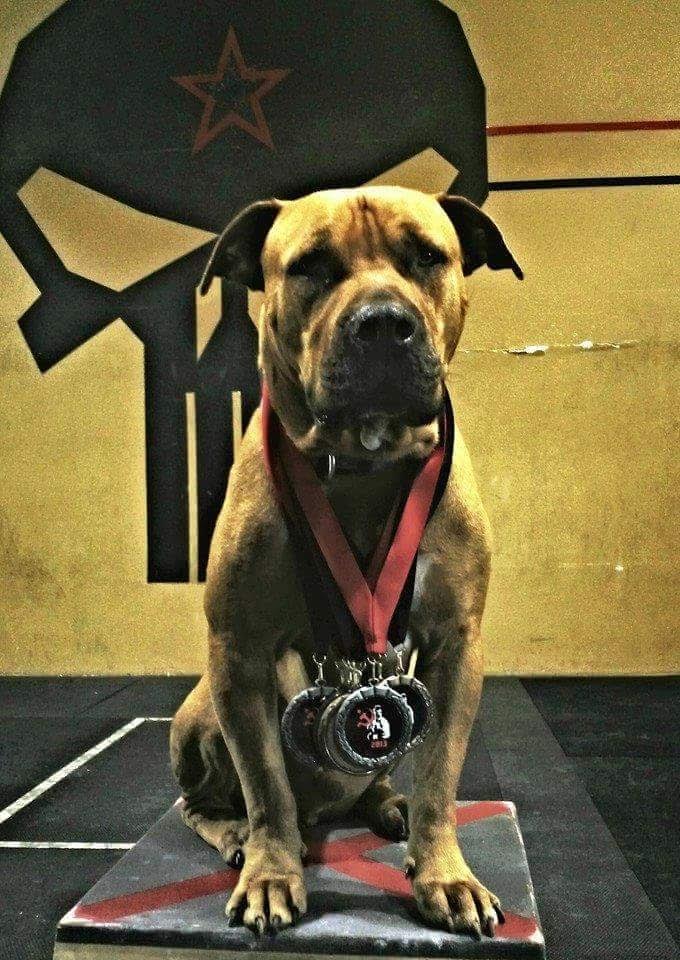 Photo Credit: CrossFit Evolution

3. Great points! So tell us a bit about your dog
Our dog is a pitbull and his name is Soc, short for Socrates. He's even on our Staff page: http://www.crossfitevolution.com/about-us/


4. What's one piece of advice you'd share with other gym owners looking to include dogs at their club?
If I could only pick one, I would say read my article because it's free and it has all the info you need to make a good decision that works for you, your business, and your gym community. There's many things to consider and you need to protect yourself and your members. BUT… if I could pick a top 3: 1) all dogs must have a leash, 2) all dog owners must clean up after their dog, 3) no jumpy, nippy, or aggressive dogs.
---
Thanks for your insight, Monique! We loved hearing more about you, Socrates, and CrossFit Evolution. Want to learn more? Visit CrossFit Evolution's site here.
We love our own dogs so much & have created a dog-friendly workspace just like Monique (we were actually just named one of America's Most Pet Friendly Companies!). If you're interested in making your company or gym dog-friendly, check out our infographic here that covers all kinds of things to keep in mind before you make the jump—trust us, it's worth it!
Explore Zogics Clean Guide Library
Empower your staff and reassure your community with our FREE downloadable cleaning and disinfecting guides for fitness centers, educational settings, hospitality facilities and more.
Topics from this blog: #trending
Back