Airex® High Quality Fitness Mats Buyer's Guide
June 8, 2018

Europe-based, Airex, is a global industry leader in high-quality fitness and gymnastics mats. With extensive fitness, holistic and rehabilitation experience paired with Swiss premium quality, Airex products make exercising easy on joints, tendons and muscles for efficient training.
Meet the Lineup:

Exercise Mats
For Complete Wellness: the Corona series gymnastics mat supports a greater variety of exercises and enhanced comfort in training. Premium new colors provide variety and meet current interior design needs. With a new antibacterial active substance, it provides reliable protection against bacteria, mold, MRSA and pathogenic organisms. The Corona also features optimum damping characteristics. It effectively protects joints, ligaments and tendons. For water applications and in classic hydrotherapy, the Corona series provides secure support, promotes (re-)learning motor skills and makes numerous creative water games possible.
For Rehab & Therapy: The Atlas series is the largest mat in the product range. Thanks to its rectangular shape, an even larger cohesive section can be covered by several mats when required. The material characteristics and the thickness of 1.5 cm are equivalent to other Airex products. Pushing through to the floor is not possible, even with point loads. In water applications, the Atlas mat constitutes the optimum basis for all conceivable forms of therapy and invites creative water play.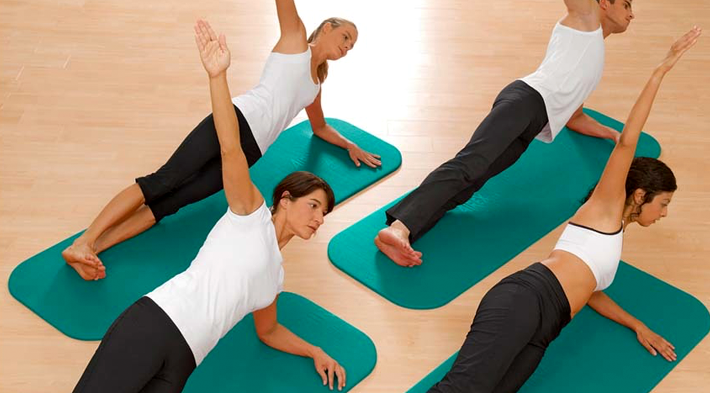 Airex Fitline 140 Mats


For Fitness On-the-Go: - Thanks to its attractive low price, the Fitline series gymnastics mat is a classic entry-level model for training at home. While its dimensions are comparable to other Airex mat offerings, it is somewhat thinner at 1 cm. Yet if features good damping characteristics for exercises, supporting gentle and efficient training with the Fitline. The Fitline series is extremely lightweight, very handy and finds space in any sports bag.
For Yoga & Pilates: The Calyana Professional Yoga series comes in response to demand for a thicker, more comfortable yoga mat. It offers perfect grip and features optimum cushioning effect without a loss of stability. The Calyana yoga mats also bear the Oeko-Tex Standard 100 label confirming they are entirely harmless to health. For all yogis and non-yogis who are passionate about fitness the Calyana is the perfect mat for functional training, reliably withstanding the stresses of jumping and traction forces.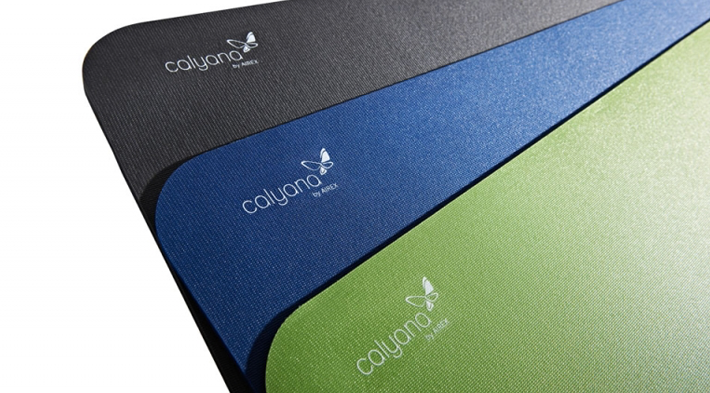 For Comfort: The Hercules series offers mats with a thickness of 2.5 cm and a right-angled cut. While originally developed as an insert mat for the classic Bobath table, today the Hercules series is used in many different areas of application where even more comfort is desired, either as a single mat or joined to form larger areas. Its high buoyancy makes it a favored mat of therapists and patients in hydrotherapy.
For All-in-One - The Coronella series is the all-rounder among the Airex mats. It features an ideal combination of suitable dimensions, skin-friendly material, effective hygiene protection, slip-resistance, stability and a virtually unlimited lifespan. The Coronella is soft, supple and cushioning, all while being yielding, supportive and protective against injuries

Balance Pads
For Stability: Thanks to a higher density and the burled surface texture, the Balance-pad Solid is extremely firm and robust with an optimum cushioning effect. The Balance-pad Solid features a high density that massively increases the degree of hardness. This balance pad is also AGR-certified and has unique characteristics that make it especially easy on the locomotor system and simultaneously trigger specific stimulation for stabilization.
For Mobility: The Balance-pad Mini has a special waffle structure on the top and bottom which makes it slip-resistant and simultaneously provides pleasant stimulation for the foot receptors during barefoot balance training. Due to the yielding foam the body is constantly challenged in order to maintain balance and stabilize the joints. The smaller training area is ideal for one-legged and single-handed functional exercises as well as for dynamic training.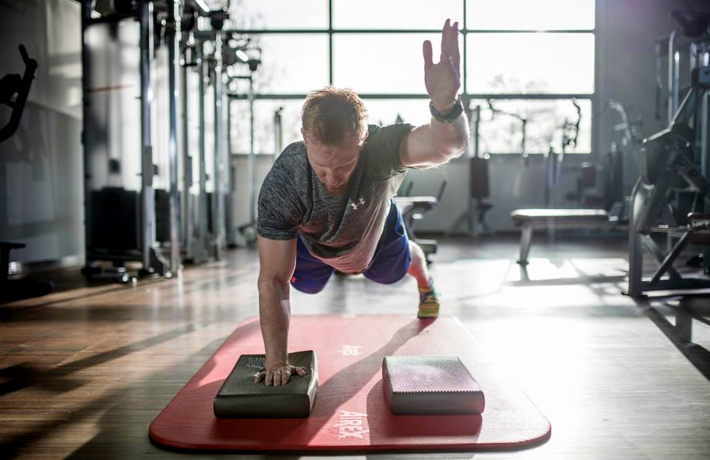 Airex Balance Pad Mini


For Physiotherapy: Airex offers two options for rehab and therapy movements: the Balance-beam and the Balance-pad Elite. The Balance-beam was developed especially for clinical balance and proprioception exercises. The Balance-pad Elite has developed into the must-have mat for physiotherapy and personal trainers. Thanks to its comfortable width of 100 cm, this makes it ideal for all therapy applications.
For Multi Use: The Balance-pad made of the especially soft Airex foam material with millions of air bubbles provides an unstable surface for training. Control functions in the brain are activated thanks to the resulting "wobble effect" and deep musculature is exercised. Training with the Balance-pad means improving conditional and coordinative abilities in combination for example strength, endurance, differentiation and balance. Whether you want to facilitate and intensify your therapeutic treatment at home or are searching for a training tool to complement your functional training—the Balance-pad is exactly right for you. This pad also comes in x-large where needed.


---

Related Content:
Explore Zogics Clean Guide Library
Empower your staff and reassure your community with our FREE downloadable cleaning and disinfecting guides for fitness centers, educational settings, hospitality facilities and more.
Topics from this blog: Product Resources
Back