A Towel For Every Occasion
July 9, 2018

When it comes to towels, there are many options for buying wholesale towels. Need help finding the best towels for your facility? We curate a style for every budget and every facility need. Our towel collection won't disappoint. Find towels for guests who drying off after a shower. We have gym and fitness towels for your members are wiping away perspiration. We also have cleaning towels for your staff.
Zogics wholesale towels come in a variety of styles, colors, weights, and quality. From our bare bones 100 series, to our luxurious 400s, we've literally got you covered. Our wide selection of towels includes gym towels, pool towels, spa towels, microfiber towels, rags, and much more.
Looking for a premium towel for your gym?
High-end studios and luxury gyms often choose 100% cotton 400A series. So if you're in the business of indulging your guests in luxury, and they expect it, 400 is your number.
Run a budget-friendly facility where your towels "walk off"?
We also have a collection of the most economical solutions on the market. If your members won't fuss about imperfections, economy towels are perfect. These towels are ideal for high-volume settings where quality is balanced with savings.
Needing the best cleaning towel for your facility?
Zogics low cost microfiber towels are lint-free, absorbent and non-abrasive. This all-purpose cleaning towel is a natural for picking up dust, dirt and grime. Our cleaning towels last between 100 and 500 washes, longer than terry cloth. Microfiber towels are a durable and affordable option for many of our customers.
A few of the facilities we work with color code our microfiber towels so their staff knows which towel to use for each task (e.g. yellow for cleaning glass, purple for wiping down shower area, etc.).
Need pool towels to stock your hotel, recreational center or resort cabana? Take a look at our luxurious collection of 100% cotton striped and solid color options. For facilities that are economically challenged, our lowest cost Blue Center Stripe pool towel may be more suitable.
If you want to create a cozy, inviting space for your members or guests, hand towels and washcloths are a perfect solution. Our 100% cotton 300i Series is the most affordable towel because it's imperfect. On the opposite end is our premium hand towels and washcloths. These feature 100% ringspun cotton and a classic dobby border.
For our salon and spa clients, we stock a bleach- proof 100% ringspun cotton Series. If your staff uses rags for cleanups, spills, drying, or polishing, we offer them by the box. Health clubs, swimming facilities, machine shops, and restaurants love these multipurpose cotton towels.
Care to learn more about Zogics towels? Check out Zogics Towel Buying Guide, and get the inside scoop on fabrics, GSM, construction, and more.
Whatever towel option you choose, you can rest assured that you're getting the best product for your budget.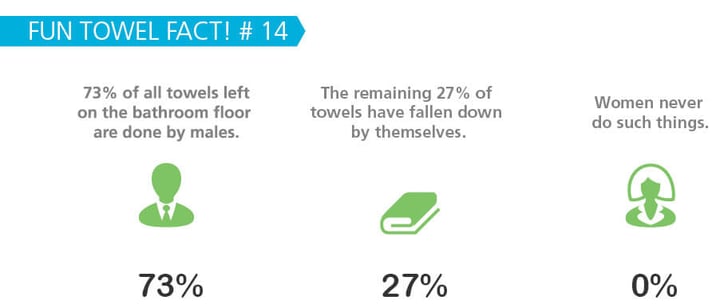 Explore Zogics Clean Guide Library
Empower your staff and reassure your community with our FREE downloadable cleaning and disinfecting guides for fitness centers, educational settings, hospitality facilities and more.
Topics from this blog: Product Resources
Back