Product Spotlight: ThinkLite Air
June 14, 2022
In this post:
An introduction to ThinkLite Air
Discover ThinkLite's "Three Rings of Defense"
How ThinkLite Air can improve your facility's IAQ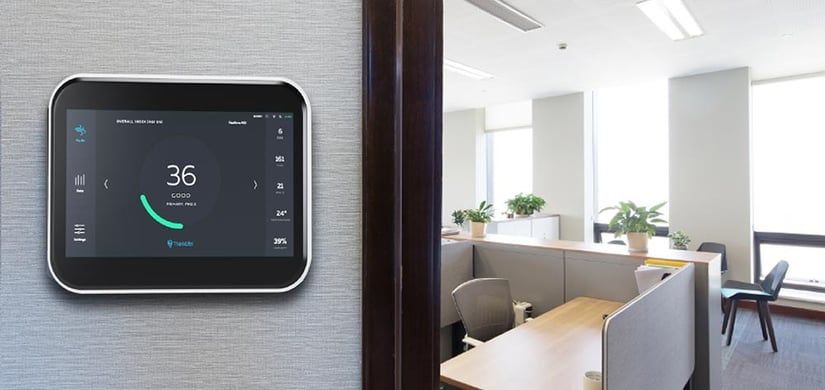 ThinkLite Flair Air Safety Monitor
We're proud to announce that we're now offering ThinkLite Air as part of our Indoor Air Quality solutions for your business. What is IAQ, and why is it so important to maintain a healthy IAQ? The EPA defines IAQ as "the air quality within and around buildings and structures, especially as it relates to the health and comfort of building occupants. Understanding and controlling common pollutants indoors can help reduce your risk of indoor health concerns."
Improving indoor air quality has numerous benefits for your business. It can enhance employee health and productivity and instill trust that your facility is committed to workplace safety. We are dedicated to helping your business improve its indoor air quality, and will work with your unique business to create a complete IAQ solution with ThinkLite and their 3 Rings of Defense.

"From the very beginning, we set out to create solutions with meticulous standards and advanced capabilities, with the true potential to help save lives. What is really unique to ThinkLite tech is that it was designed to be able to detect and eliminate viral loads, and pathogens as small as 0.1 microns. Originally, it was really a game-changer in healthcare settings. Today, the pandemic has taught the world that we share the same air everywhere we go, not just in hospitals, and it is our mission to provide air safety and transparency to everybody. We are proud to see businesses of all kinds, from schools and gyms, to offices and hotels and beyond, all prioritizing safety and wellness with the help of our Flair, Purilux and ICON." - Dinesh Wadhwani, CEO and Founder, ThinkLite
The 3 Rings of Defense
ThinkLite Air is the only clean air technology company that uses multiple rings of defense to continuously monitor, heal and purify the air in medical and commercial applications. The Rings of Defense is a combination of unique technologies that provide industry-leading effectiveness of indoor air safety.

Each ring of defense consists of tools designed to complement and work with the other for maximum efficiency. Let's take a look at ThinkLite's three tools in their ring of defense.


Ring 1: Measure
ThinkLite Flair Advanced Indoor Air Quality Monitor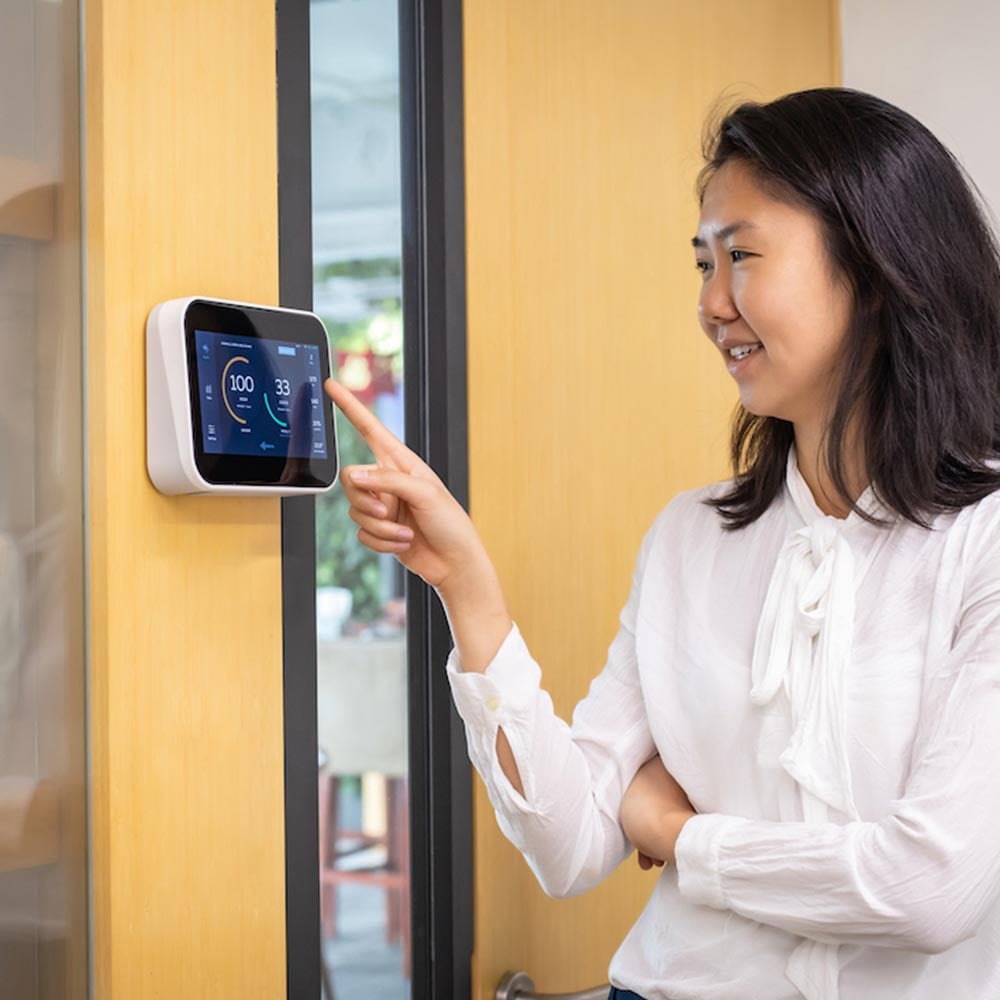 The Flair Air Safety Monitor detects and analyzes key air quality measures that have health and wellness implications for you and your facilities. The device is able to accurately detect, measure, and report key metrics in an open space of up to 5,000 square feet at a time.

The Flair is able to monitor for pathogens that range from 0.1 to 2.5 microns, including viruses the size of COVID 19, SARS, influenza flu virus, and other airborne germs, in addition to larger environmental irritants like soot, pollen, dander, and other particulates in the 2.5 - 10 micron size. The Flair also measures Total Volatile Organic Compounds (TVOCs) that create optimal environments for pathogens to thrive and reproduce in the air, humidity, and CO2, for a full analysis of what is in the air.

The proprietary modular sensor design provides high precision, customizable monitoring. The ejectable sensors can easily be replaced and updated at the end of their life cycle ensuring that you always receive the best monitoring technology.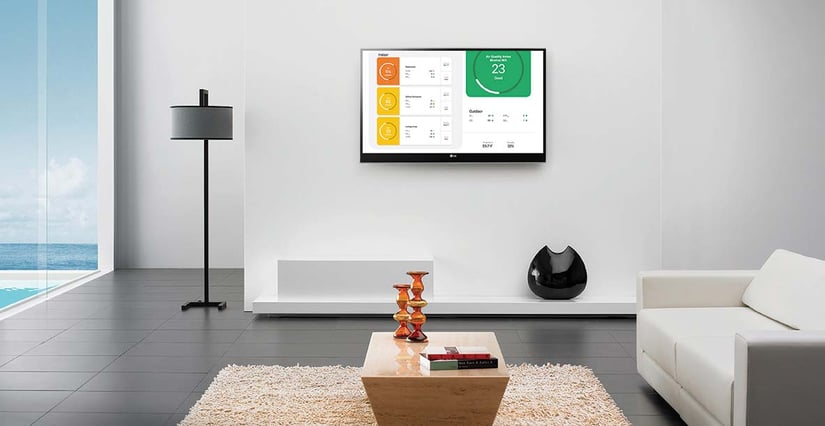 An advanced integrated dashboard collects data from all your Flair devices and alerts you to changing air conditions in your facility in real-time. This information empowers you to make sound decisions on openings, remediation efforts, and foot traffic based on air quality data available to you 24/7.

Public dashboards are available to provide real-time information on your building's s air quality. Accessible through public monitors or through QR codes, dashboards have a real-time view of the air quality in your facility. Flair's public dashboard inspires confidence in the cleanliness and safety of the air inside your facility.

ThinkLite's Flair IAQ Monitor has an open API architecture, making it easy to integrate into most BMS systems. BMS Integrations also provide the ability to use the Flair as a smart thermostat, allowing for manual input of the desired temperature that is sent directly to the BMS system. Indoor air quality is an essential factor in the safety of your facility, so having communication between the Flair IAQ monitor and your HVAC controls can help reassure clean, safe air for the areas that need it most.
---
Ring 2: Heal
ThinkLite ICON Air Healer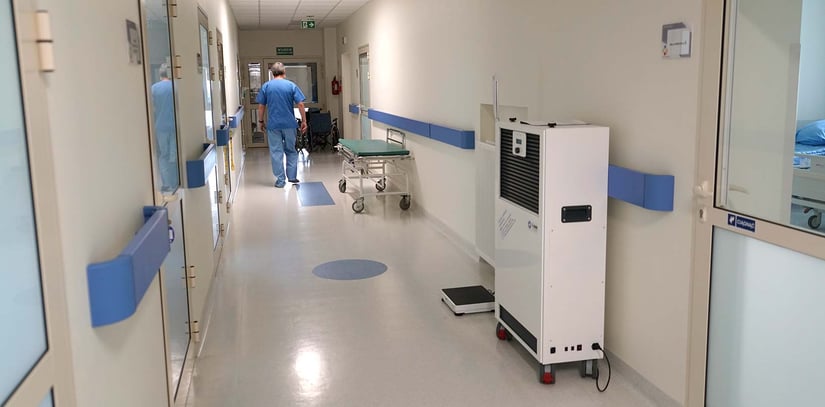 The ICON Air Healer is a freestanding, portable unit that creates its own category of air safety and cleanliness for commercial indoor spaces. This high-capacity system is designed to filter out all particles (PM) down to the 0.1-micron size, destroy all microbes (including viruses, including COVID-19), safely neutralize all volatile organic compounds (VOCs), and return the hospital-grade clean air to your indoor environment.

The ICON Air Healer releases air that is 99.9999% free of pathogens/particulates, making it the most effective device on the market. ICON produces MERV 19 grade air, the highest standard of clean and safe air. It does not release any chemicals, ions, hydroxyls, or ozone into the air. Purification is achieved through an elaborate FDA approved filtration process in conjunction with a UVGI neutralization chamber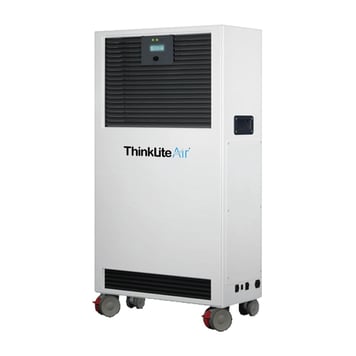 Each ThinkLite ICON Air Healer can purify the air in a space up to 5,000 square feet, or 140,000 cubic feet of air per hour. The free-standing system includes wheels, making it easy to move around with a plug-and-play solution. The proprietary filtration system consists of two sophisticated filters, which only need to be changed once every two years.
---
Ring 3: Purify
ThinkLite Purilux LED Air Purification System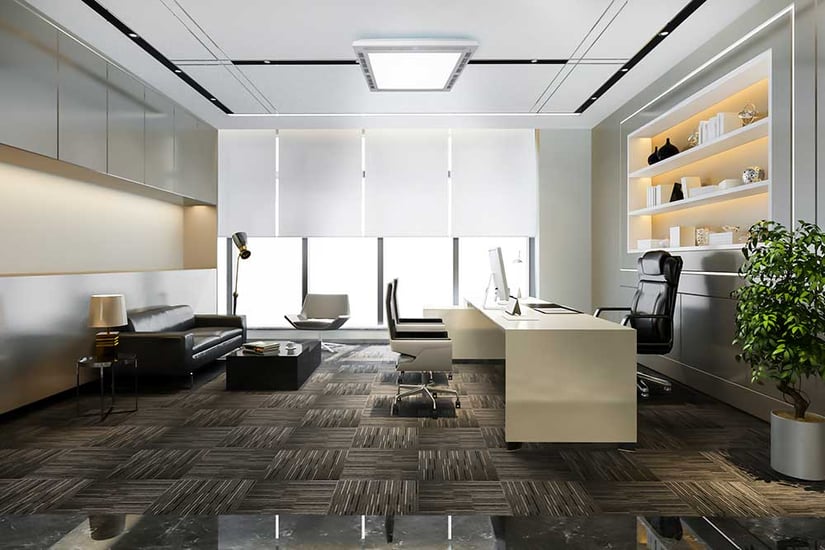 The Purilux is an in-ceiling LED light with advanced, built-in air purification capabilities. It is a sleek, unobtrusive, silent, one-of-a-kind air-purifying LED light panel. Every 2x2 Purilux panel purifies 400 sq. ft, capable of cleaning up to 12,000 cubic feet of air with 3-5 air exchanges per hour.

Each highly efficient LED fixture is equipped with an elaborate FDA-approved filtration process to eliminate bacterial and viral pathogens. This includes built-in HEPA and carbon filters, a medical-grade centrifugal fan, and a safely encapsulated internal sanitizing UVC chamber coated with nanometer silver and titanium dioxide. The Purilux achieves a 99.99% pathogen kill rate including COVID-19.

The Purilux has three built-in ambient colors and produces up to 4,000 lumens while only consuming 25W of power, including the sophisticated air filtration features. It is the perfect air purification solution for small to medium spaces or can be used together with additional Purilux panels to protect a larger area. It fits easily into existing fixtures or can be installed as an add-on fixture, with three different mounting options.

Smart network controls are available to program the Purilux remotely, allowing you to schedule routines and dimming protocols and to utilize energy management features from your computer or smart device.
Together, ThinkLite's 3 Rings of Defense provide a holistic and more effective means of providing safe and healthy air within your medical or commercial space.
For more information about ThinkLite Air products, and other IAQ solutions, take a look at our full suite of IAQ products.
---
Related Posts:
How IAQ Improvements Affect Health, Safety, & Your ROI
We approach IAQ from a whole-facility perspective, with the goal of not only reducing contaminants in the air but also improving the comfort level of building occupants through air quality improvements.
Topics from this blog: Product Resources
Back