At Zogics, we often break up the day by hiking trails surrounding our office, but lately, it's the long walks to our fridge that's diverting our attention. Beer labels outnumber condiments on our shelves 3:1, so when Thrillist put our sleepy town on the liquid map by naming Moe's Tavern one of the 14 best bars outside Boston, we, of course, grabbed a cold one.
Reading the Thrillist article prompted us to to think about all of the craft breweries, unique watering holes and wine makers that are right in our backyard - which brings us to Reason # 413 Why We're Here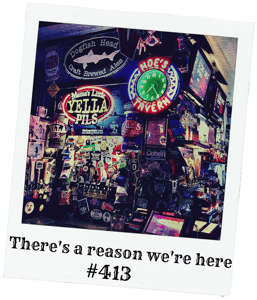 . The Berkshire County economy thrives on small businesses like; makers of hand crafted spirits at Berkshire Distillers, Ballderdash Cellars a boutique winery, Hilltop Orchards makers of award winning Furnace Brook Wines, new comer Wandering Star and their discerning flavors for craft beer critic brew hounds, Big Elm the brewer with locally focused brews capitalizing on some of the Berkshires most outstanding venues, and yes of course Moe's Tavern, a favorite hangout of ours and for regulars with discriminating buds.
Moe's Tavern is literally in our backyard (another reason we love the #berkshires) - it is so close that the fastest Moe's run was recorded at 3 minutes and 56 seconds. Not only are they close by but Moe's regularly swaps out their tap list with an occasional special brew or limited edition lagers. In fact, our Friday afternoon brainstorming sessions are usually preceded by a run to the establishment's bottle shop, Trader Moe's, for our favorites; Dogfish Head 60 Minute IPA, Blue Point Toasted Lager, Magic Hat #9, and Allagash Curieux.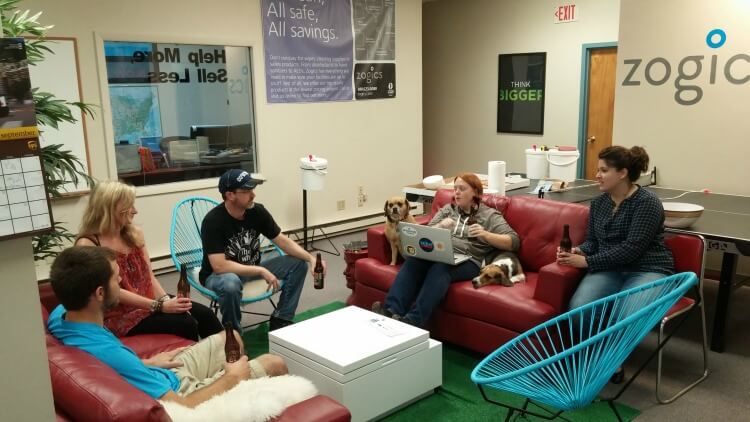 PS - rumor has it beer prices are rising in 2015 due to the nation's meager barley harvest this year. #beerpocalypsemageddon