Spotlight On: Customer-Favorite Cleaning Products
June 17, 2020
A guide to picking the right cleaning and disinfecting products for any space.
How do you balance between the need to use disinfectants without causing damage to equipment, floors, and electronics? Every cleaning product has pros and cons for its use, and in a sea of options and information overload it can be hard to find truly helpful directions without encountering decision fatigue.
We're passionate about identifying high-quality cleaning and disinfecting supplies for a variety of industries, spaces and places. We put together this list of top notch products with our customers in mind.
Use this product spotlight to get the lowdown on what to expect from some of our top wholesale cleaning supplies.
Don't let the "Gym" in the name fool you! Our Antibacterial Gym Wipes are a hard-working, multipurpose cleaning wipe that can be used on pretty much any hard surface you can think of. As our wettest wipe, antibacterial gym wipes are ideal for disinfecting frequently touched surfaces.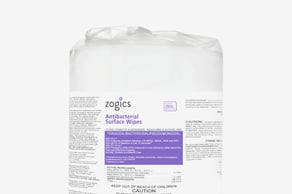 Features:
Premium quality
Our wettest wipe
Alcohol-free, solvent-free and bleach-free
EPA Registered to kill 99.9% of bacteria in 15 seconds
Meets EPA criteria for use against COVID-19
For use on hard surfaces
Safe for use on exercise equipment
Most effective when used here:
Gyms and health clubs
Nursing homes and healthcare facilities
Schools
Shopping centers
Grocery stores
Veterinary clinics
Almost anywhere there are hard surfaces!
Our Z1000-4 Wellness Center Wipes are ideal for use in gyms and health clubs, but work equally well in office and educational settings to clean all types of equipment, including electronic panels.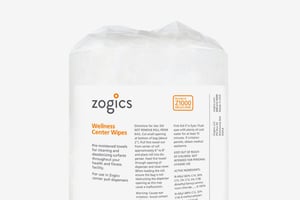 Features:
Cleans most surfaces
Free of phenol, bleach, and alcohol
Active ingredient of quaternary disinfectant
Clean, fresh scent
Most effective when used here:
Gym equipment
Weight benches
Hand grips
Leather and rubber surfaces
Electronic panels

Our Sanitizing Wipes are highly versatile. These multipurpose wipes can be used on hands or surfaces, and their unique texture makes them effective at removing dirt and germs. Because of the low-moisture content, these wipes can be used on electronic panels, electronic equipment, and on such items as keyboards and phones.
Features:
Kills 99.9% of germs
Alcohol-free formula
Multipurpose formula for use on hands and surfaces
Specially textured to remove germs and dirt
Low-moisture content
Most effective when used here:
Gym equipment seat pads
Chrome plating
Painted surfaces
Electronic panels
Phones, keyboards, and other office electronics
We developed this product to stop the spread of harmful germs, bacteria, and viruses in high volume areas like fitness centers, gyms, schools, and other facilities. Tough enough for hospitals, this EPA approved industrial-grade surface formula works as a sanitizer, germicide, fungicide, and virucide, and is effective against COVID-19.
Features:
EPA approved; Kills harmful germs & bacteria
Broad spectrum disinfectant
One step surface disinfectant, germicidal detergent, surface cleaner, mildewstat, fungicide, virucide, and deodorizer
4 gallons makes 256 gallons of surface disinfectant
Effective in hard water up to 400 ppm
Non-diluting to floor finishes
Most effective when used here:
Non-porous surfaces
Stainless steel tabletops
Vinyl and rubber flooring
Exercise mats and equipment
Tiled backsplashes and porcelain tubs
Washable walls
Desks and chairs
This neutral pH cleaner is perfect to use on rubber flooring commonly found in gyms, educational facilities and wellness centers and more. Simply mix with water and use with a floor scrubber or mop and bucket; it's as easy as 1-2-3!
Features:
Available in a

single 32oz, case of six 32oz bottles,

single gallon, and

case of four gallon bottles
Green cleaning product meets Green Seal's environmental standard
Non-toxic, low-VOC, biodegradable concentrate
Cleans up chalk, removes sweat, cuts through grease, & protects rubber flooring
Neutral pH is safe for rubber flooring
Most effective when used here:
Rubber flooring

Rolled Rubber

Interlocking Tiles

Stall Mats

Vulcanized & Recycled Rubber

Vital Oxide is perfect for use in commercial and residential settings. This product can be used on a variety of surfaces, including porous surfaces like curtains and towels, and non-porous areas such as walls and floors. Thanks to its unique formula, Vital Oxide is gentle enough for everyday use.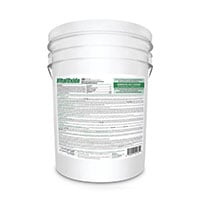 Features:
EPA-approved broad-spectrum surface disinfectant, germicidal detergent, mildew stat, fungicide, virucide, and deodorizer
Kills 99.999% of bacteria and viruses, including COVID-19
One-step no-rinse application
Can be safely used on a variety porous and non-porous surfaces
Eliminates odors caused by mildew, smoke or pets
Neutral pH
Most effective when used here:
Upholstery
Linens
Carpets and rugs
Athletic turf
Counters and tabletops
Walls
Flooring
This product is designed for use on hard, non-porous surfaces. This cleaner will work best on windows, mirrors, countertops, sinks, and other high touch surfaces. Avoid use on surfaces that come into contact with food. Use A2Z in places such as fitness centers, schools, churches, and workplaces.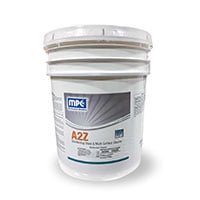 Features:
Hospital-grade disinfectant
EPA approved to kill harmful germs and bacteria such as HIV-1, HBV, MRSA, and SARS-CoV-2, the cause of COVID-19
Ready-to-use cleaner
One-step cleaner, disinfectant, and deodorizer
Fresh lemon scent
Most effective when used here:
Glass
Sealed wood
Counter tops
Metal benches
Doors
Restroom fixtures


Our Peroxide Powered Cleaner Degreaser is a powerful all-purpose cleaner that's perfect for housekeeping professionals. The low toxicity and VOC formula is just-right for regular cleaning on virtually any water-safe surface. This cleaning formula is powered by hydrogen peroxide that oxidizes soil and stains, destroys odors, and provides color-safe bleaching action.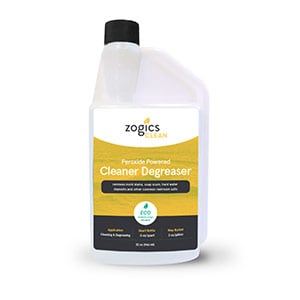 Features:
All-purpose cleaner
Color-safe bleaching action
Non-toxic and non-VOC
Biodegradable
No rinse required
Hydrogen peroxide fortified
Most effective when used here:
Tile and grout
Countertops
Bathroom fixtures
Windows
Floors and carpets

PUR:ONE tablets are effervescent disinfecting and sanitizing tablets that eliminate the need for multiple chemicals while enhancing cleaning protocols by providing one simple solution. Just dissolve in water and use a mop or microfiber cloth to clean and disinfect (following manufacturer instructions, of course). PUR:ONE can be used to clean and disinfect high-touch surfaces, and its neutral chemistry makes it ideal for use on floors as well. As part of the EvaClean system, PUR:ONE is the first step in infection prevention.
Features:
2 Tablet sizes for convenient dilution at any concentration
Save up to 90% on storage and shipping costs -
No need for multiple cleaning products
More accurate dilution than chemical dispensers
Sporicidal solution kills C.diff in 4 minutes
Dilution-stable for 3 days in closed container
Most effective when used here:
Gyms, Health Clubs, Spas and Salons
Daycares, schools, universities
Hospitals, Nursing Homes, Medical and Dental Facilities
Restaurants, Food Service and Kitchens
Virtually anywhere!
The all-purpose towels are a must have for every cleaning supply inventory. Because of their absorbent quality and non-abrasive texture, microfiber is the ideal tool for multi-surface cleaning. These lint-free towels won't leave a trail of fibers behind, either. As an additional plus, microfiber cloths can be used as an effective, eco-friendly alternative to paper products.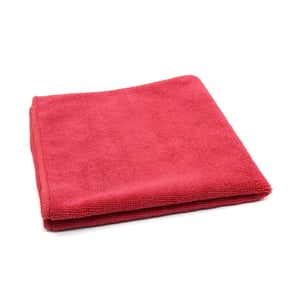 Features:
All-purpose towels safe for all surfaces
Designed to pick up and hold dust and dirt
Can be laundered
Lint-free
Absorbent
Non-abrasive
Most effective when used here:
Gyms
Cleaning companies
Car washes
Hotels
Schools
Residences
Anywhere you would use a paper towel
Looking for more cleaning tips? Check out our post on COVID-19 disinfectant dwell times and our Clean Guide for Fitness Centers.
Explore Zogics Clean Guide Library
Empower your staff and reassure your community with our FREE downloadable cleaning and disinfecting guides for fitness centers, educational settings, hospitality facilities and more.
Topics from this blog: Product Resources
Back