The Cleaning Station: An Innovative Solution for Your Business
September 15, 2020
Earlier this year, we acquired The Cleaning Station, an all-in-one wipe, sanitizer and storage solution for any industry. Learn more about our new site and this innovative product!
You've always taken pride in keeping your business clean and sanitized. However, cleanliness and disinfecting have perhaps become more important than ever before. Your customers and clients need to feel confident that your place of business has been meticulously cleaned in order to feel safe walking through the doors.
Enter The Cleaning Station—a convenient, all-in-one solution for your day-to-day cleaning and sanitizing needs.
More About The Cleaning Station
Standing at just under four feet high and 11 inches wide, The Cleaning Station is a practical and versatile storage solution for everything from paper towels and wipes to hand sanitizer, disinfecting concentrates, and everything in between. Its sleek and compact design makes it easy to place in a centralized location for easy cleaning, and its shelving make customizing storage a breeze.
Speaking of customization, there are also plenty of ways to make your Cleaning Station even more tailored to your needs. Consider adding an acrylic sign holder to display a company message or even casters to make your station more easily portable.
Keeping your Cleaning Station stocked is also simple with Zogics' online supply shelf, which allows you to order everything you need for your station. This includes:
sprayers
disinfectant concentrates
hand sanitizer gel pouches
disinfecting wipes
bulk dry towels
and more!
Practical Applications for The Cleaning Station
Having The Cleaning Station in plain sight at your place of business is a great way to demonstrate your commitment to cleanliness and keeping your clientele safe. From gyms and healthcare offices to restaurants and just about any other business imaginable, The Cleaning Station can help you keep your facilities cleaner and provide a healthier environment for your valued clients.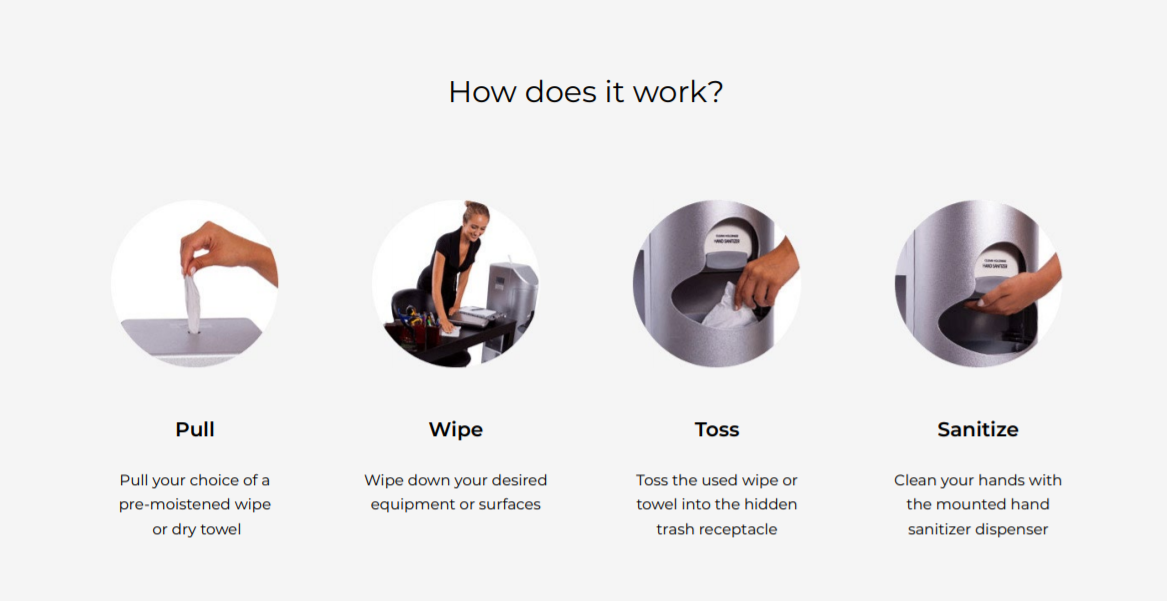 Meanwhile, having cleaning and disinfecting supplies readily available at all times may also help to cut down on employee illness, thus reducing instances of sick days and saving your business money. It truly is a win-win situation for all involved.
The Cleaning Station is also a practical solution for your home. Its compact design makes it possible to fit your very own household Cleaning Station inside your supply closet, utility room or home gym for easy access to all your favorite cleaning supplies. Each station is also available in your choice of a sleek black or silver finish to suit your design preferences.
Find Out More or Order Yours Today!
The Cleaning Station makes it possible to have all the supplies you need to maintain a sanitized work environment right at your fingertips, making it easier and more convenient than ever to wipe down surfaces, sanitize your hands, and more.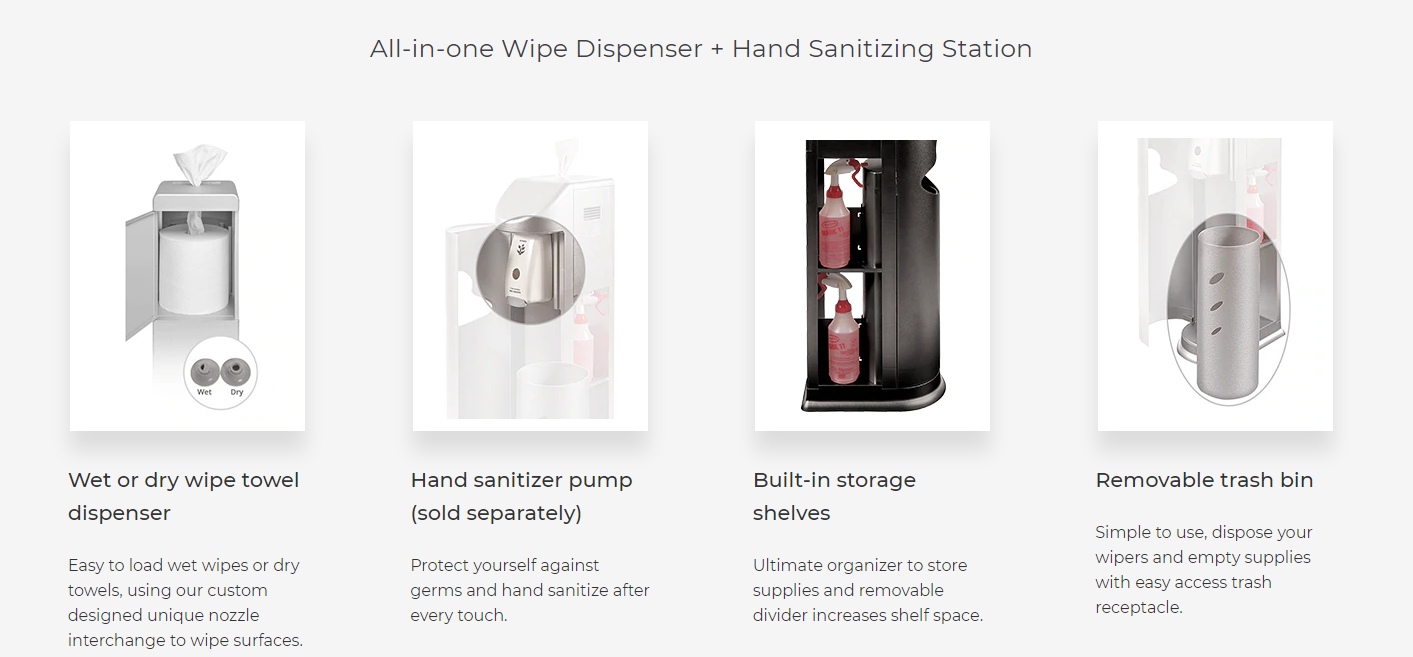 To find out more about The Cleaning Station, reach out to our knowledgeable and friendly team today. We'd be happy to answer any questions you may have about our innovative product. Likewise, you can order your very own station!
Explore Zogics Clean Guide Library
Empower your staff and reassure your community with our FREE downloadable cleaning and disinfecting guides for fitness centers, educational settings, hospitality facilities and more.
Topics from this blog: Product Resources
Back