Four Reasons for Financing Fitness Equipment
January 17, 2019

Why Finance Gym Equipment?
Gym owners and managers want to provide the best equipment for their members. Fitness equipment financing is a fast, easy, and convenient way to achieve this goal. Not only will your customers be happy, it makes sense for your bottom line. Let's take a look at four reasons why gym owners and managers finance equipment rather than buy it outright.

1: The Newest Fitness Center Equipment Boosts Member Retention
In today's world, everyone wants whatever's new now. Like right now. Waiting to purchase fitness equipment at full price may leave you behind your competitors. At Zogics, we make financing the newest fitness equipment simple. You can focus on providing a premium fitness experience to retain members. Your members can achieve their health and wellness goals without worrying about old or outdated equipment. Working out on the newest equipment not only feels great, but will help your facility maintain your members.
2: The Best Fitness Equipment Attracts The Best New Members
As a gym owner or manager, you understand how important new members are. Boost enrollment by financing new equipment. While a direct purchase can eat up a large amount of capital, financing or fitness equipment leasing can bring in a steady stream of machines and equipment. This new equipment doesn't just retain members. It is also what prospective members are looking for. Everyone wants to work out on the the latest and greatest equipment. It will help them reach their physical fitness goals in the most efficient manner possible. Financing new fitness equipment also offers technology benefits that older equipment can't match. Take group exercise to the next level with virtual boxing and competitive racing.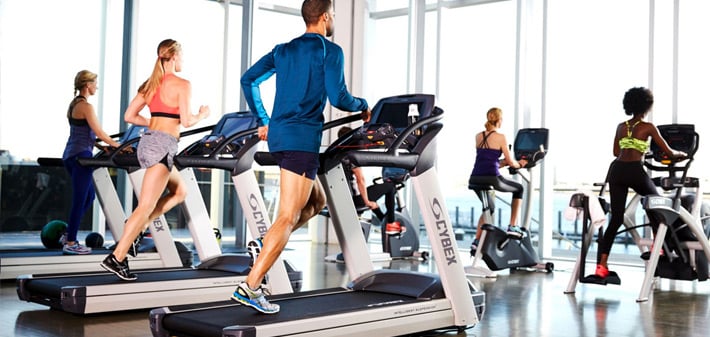 3: Manage Your Gym's Cash Flow and Assets More Effectively
When financing gym or fitness equipment, you will have a predictable payment schedule. Your fixed monthly payment will allow your business to budget and generate immediate revenue. Financing fitness equipment also allows you to manage the assets in the way that works best for your business. For your balance sheet, you can recognize it as if you purchased it or keep a leased asset off. It's up to you. Financing will allow your business more effective control over your profits.
4: Commercial Gym Equipment Financing is Tax-Friendly
Did you know you can deduct the full purchase price of fitness equipment leased? There are also many other tax benefits related to financing fitness equipment including depreciation deductions, write-offs, and implied interest. At Zogics, we're not CPAs, so be sure to consult irs.gov or your accountant to learn more.
Apply for Fitness Equipment Financing in 3 Easy Steps
When you're ready to finance your fitness equipment, follow the steps below:

Fill out our brief application form. We will pass it along to the appropriate contact.
Have an introductory call. We will schedule and gather further information and documentation.
Once approved, applicants will receive a range of financing options.
Closing and funding occur electronically and in a matter of minutes.

Have any questions? Feel free to reach out to us at any stage of your journey.
Explore Zogics Clean Guide Library
Empower your staff and reassure your community with our FREE downloadable cleaning and disinfecting guides for fitness centers, educational settings, hospitality facilities and more.
Topics from this blog: #trending
Back