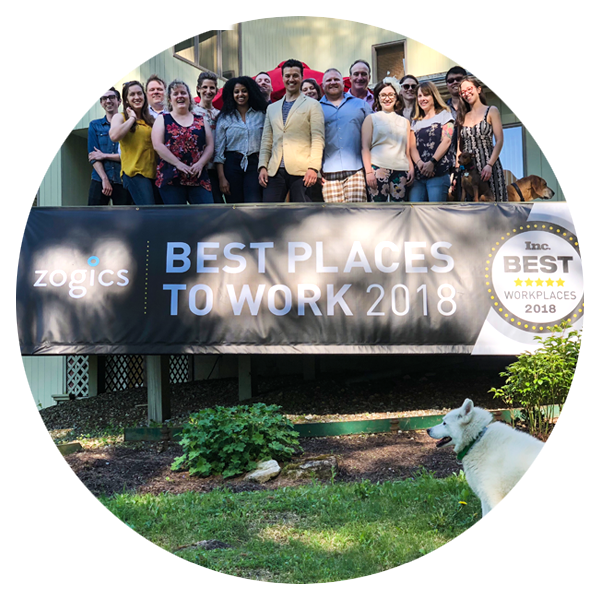 Like any new adventure, you never know where the road will lead. Back in 2006, I had a product idea while touring Western Massachusetts on my bicycle. Shortly thereafter, I founded Zogics. Fast forward eight years, and ten employees, and today we have distribution centers in Georgia, Utah, Minnesota, Toronto, and Sydney (Australia). As luck would have it, our headquarters is situated alongside the rushing Housatonic River, and just down the road from October Mountain in the beautiful Berkshires.
There may be dogs in the office and beer in the fridge, but we're working hard behind the scenes to help our customers look good. And if we can shake up our industry a little by showing up in a friendlier, more personal way, then we've accomplished what we set out to do.
It's been a fun ride. Thank you for making the last eight years memorable!
- Paul Leblanc
Founder & Owner, Zogics