Snap Fitness Selects Zogics as Preferred Vendor for Over 650 Locations
October 4, 2023
In this post:
Snap Fitness 24/7 franchises to consolidate purchasing with Zogics
The move will help achieve operational efficiency and encourage growth
Zogics will supply a wide range of facility supplies to Snap Fitness facilities nationwide.
Zogics, a leading provider of facility supplies, is thrilled to announce its official partnership with Snap Fitness, one of the nation's premier 24/7 fitness centers. This collaboration will see Zogics providing Snap Fitness with unified ordering of a wide range of products, spanning from bath & body care to cleaning supplies, AEDs, and more, including their industry-favorite disinfecting gym wipes and dispensers.

The partnership formalizes a long-standing relationship between the two businesses. Zogics previously served Snap Fitness's corporate locations, ensuring they had a consistent supply of essential items. The new partnership will support Snap Fitness clubs nationwide with streamlined purchasing, answering the desire of Snap Fitness corporate to help their franchises consolidate vendors, secure better pricing, and support franchise growth.

"I am a big fan of Zogics products and of how well Zogics treats us. The customer experience is everything to me and my team, especially as we recommend vendors to our franchisees. Zogics has always been great to work with, and we're looking forward to expanding our partnership.", stated Joseph Mackay, National Director of Operations at Lift Brands Inc., the parent company of Snap Fitness.

"We've had nothing but a completely positive experience with Zogics. They are extremely knowledgeable, helpful, friendly, and very professional. Our orders are always priced competitively and arrive timely (next day in many cases). We can't recommend Zogics strongly enough." - Snap Fitness Club Owner, Connecticut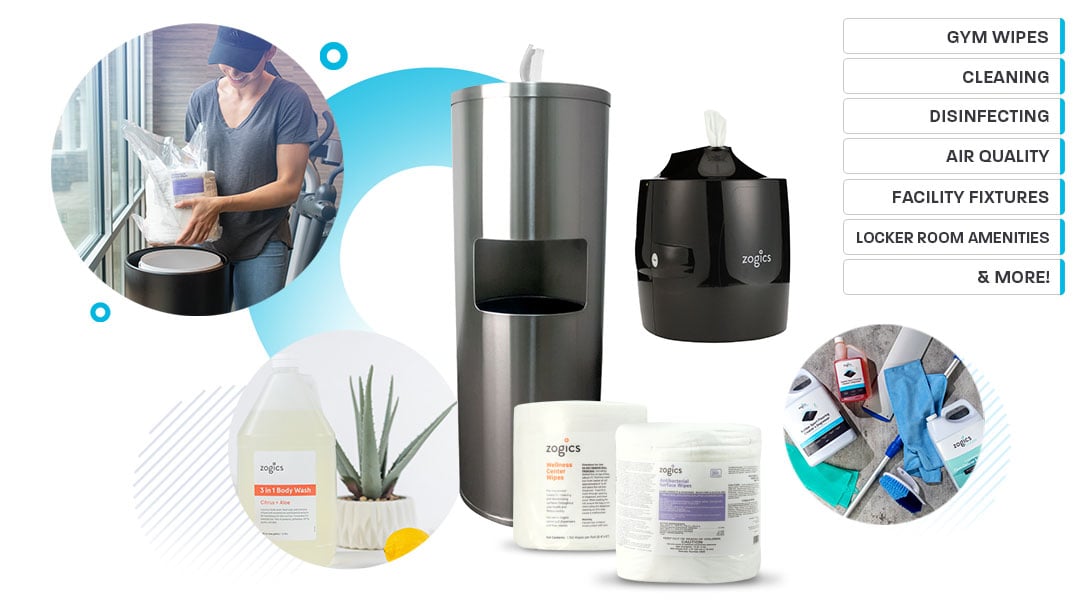 With experience serving over 20,000 health clubs in North America, Snap Fitness joins other national franchises that have chosen Zogics as their preferred vendor, including HOTWORX, Anytime Fitness, OrangeTheory Fitness, CKO Kickboxing, Pure Barre, TITLE Boxing Club, Sweat440, Exercise Coach, Eat The Frog Fitness, and many others. Zogics specializes in tailoring programs that maximize savings and simplify facility ordering, ensuring smooth and profitable operations.


"We're thrilled to deepen our relationship with Snap Fitness," said Paul LeBlanc, CEO of Zogics. "Their success is our success, which has always been our driving principle. Our goal is more than being just a vendor; we aspire to be an integral operational partner for Snap Fitness owners. With our national presence and nearly two decades of expertise in the fitness industry, we're uniquely equipped to provide unmatched cost savings, ordering efficiency, and swift delivery of products essential to maintaining safe, clean, and successful gyms."
---

Zogics supplies businesses worldwide with items that keep them operating at their best. Customers across diverse industries rely on Zogics for products in a wide range of categories such as cleaning and disinfecting, bath and body care, indoor air quality, safety, and facility supplies. Zogics has been named one of Financial Times Americas' fastest-growing companies (2022, 2021, 2020), and was included in Inc. 5000 Fastest-Growing Private Companies in America (2018 to date) as well as Inc. Best Workplaces. Together with zogics.com, the Zogics family of brands includes The Cleaning Station, Nspire Filters, Zogics Pet, and Ardent Fitness. For more information, visit zogics.com.
One vendor. Lower pricing. Better service.
Zogics is the trusted supplier for top fitness chains, ensuring smooth and profitable operations. Explore our top products and resources for gyms.
Topics from this blog: Featured #trending
Back