Zogics Fitness Division, Ardent Fitness, Awarded Multi-Year Contract for Virginia State Colleges & Universities
October 26, 2021
Renewable five-year contract with Virginia Association of State College and University Purchasing Professionals (VASCUPP) includes fitness equipment, strength & conditioning equipment, plus servicing.

Zogics, LLC announces that their fitness division, Ardent Fitness, has been awarded a multi-year contract with James Madison University on behalf of the entire consortium of Virginia State Colleges and Universities for the design, supply, and servicing of the group's fitness spaces, including Athletic Fitness Equipment, Strength & Conditioning, and Related Services. The contract further establishes Ardent Fitness as a leading national distributor of commercial fitness equipment to municipal, state, and educational markets.
Ardent Fitness will be providing fitness equipment from all of their key fitness equipment brands, such as Core Health & Fitness (Schwinn, Nautilus, StarTrac, Stairmaster), Troy, TuffStuff, Hoist, Powerplate, and more, along with strength training and conditioning equipment. This equipment will serve both the general population of all the Virginia State Schools, plus their highly competitive athletic teams.
Included in the contract are the 11 following VASCUPP institutes of higher education, with a combined total population of over 200,000 students, faculty, and staff:
George Mason University
James Madison University
Longwood University
Old Dominion University
Radford University
University of Mary Washington
University of Virginia
Virginia Commonwealth University
Virginia Military Institute
Virginia Tech
William & Mary
Ardent Fitness Managing Director, Evan Lyons, stated, "We are beyond honored to have been awarded this extensive contract with James Madison University on behalf of VASCUPP. Receiving this contract to serve all of the Virginia State Colleges and Universities is a testament to the key products we offer, as well as our team's exemplary customer service. We look forward to serving the fitness equipment needs of students, staff, and faculty across the entire state of Virginia."
Zogics CEO, Paul LeBlanc, continued, "We're extremely proud of the effort put forth by the Ardent Fitness team as they worked through the bid process for this high-profile contract, and we look forward to the ongoing relationship with all of the Virginia State Colleges and Universities."
---
About Zogics: For more than 15 years, Zogics has established itself as one of the largest providers of facility cleaning, disinfecting, and sanitizing products and supporting services for businesses worldwide. Zogics has been named one of Financial Times Americas' fastest-growing companies (2021, 2020), and was included in Inc. 5000 Fastest-Growing Private Companies in America (2018 to date) as well as Inc. Best Workplaces. In addition to zogics.com, the Zogics family of brands includes The Cleaning Station, Zogics Pet, and Ardent Fitness. For more information, visit zogics.com.
About Ardent Fitness: A Zogics company, Ardent Fitness is a leading distributor of fitness equipment from top brands for commercial and residential gyms. With over 35 years of experience, Ardent Fitness also designs world-class fitness spaces and provides installation and maintenance services throughout North America. Ardent Fitness works directly with major universities and colleges, destination fitness centers, as well as commercial and home fitness center clients. Learn more at ardentfitness.com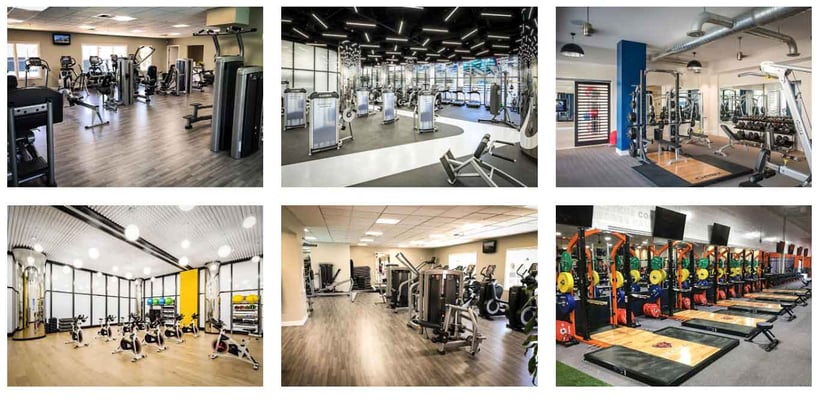 See more work from Ardent Fitness here
Explore Zogics Clean Guide Library
Empower your staff and reassure your community with our FREE downloadable cleaning and disinfecting guides for fitness centers, educational settings, hospitality facilities and more.
Topics from this blog: #trending
Back