Zogics Is One of Inc. Magazine's Best Workplaces in 2019
May 16, 2019




Zogics is one of the highest-scoring businesses in the country for the second year in a row.


Lenox, MA (May 16, 2019) – Zogics has been named one of Inc. magazine's Best Workplaces in the United States for 2019 in the fast-growing private company sector for the second year in a row.

Hitting newsstands in the June 2019 issue, the list is the result of a wide-ranging and comprehensive measurement of private American companies that have created exceptional workplaces through vibrant cultures, deep employee engagement, and stellar benefits. Collecting data on nearly 2,000 submissions, Inc. singled out just 346 finalists.

The strongest engagement scores came from companies that prioritize the most human elements of work. These companies are leading the way in employee recognition, performance management, and diversity. It's a different playbook from a decade ago, when too many firms used the same template: free food, open work environments, and artifacts of "fun."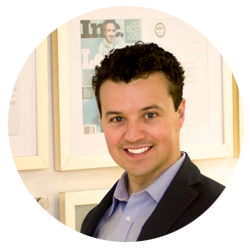 "Our employees drive our company's strong growth and success," said Paul LeBlanc, Zogics founder and CEO. "Our culture centers around creating the right environment for each employee to do their best. We focus on continuously improving our work and workplace every day. Being named one of Inc. Magazine's Best Workplaces two years running is a testament to the company culture we've created together."

Zogics offers a wide range of benefits. A few employee favorites include:
Flexible time off
Culture Cash: Employees receive $500 a year to spend on local performances, exhibits, galas, lectures & more.
Competition Cash: Employees receive $250 a year to spend on competitive athletic events.
Dog-Friendly Office and Pawternity Leave: New puppy parents receive an extra week PTO, $200 pet store gift card, & lifetime supply of Zogics Pet Shampoo.
In-house Massage Therapist: Employees receive discounted massages from a professional masseuse in the office.
A Focus on Workplace Wellness: Employees have access to a company gym, free personal training, and group exercise classes. Employees also receive discounts on fitness products, healthy food, and more.
CSA Vegetable Stipend: Employees receive a 50% stipend towards a local organic CSA farm share, with weekly drop-off at the office.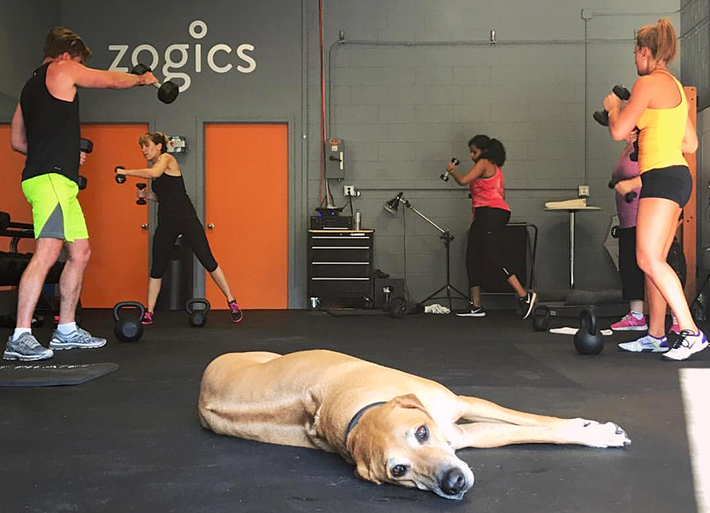 Each nominated company took part in an employee survey, conducted by Omaha's Quantum Workplace, on topics including trust, management effectiveness, perks, and confidence in the future. Inc. gathered, analyzed, and audited the data. Then we ranked all the employers using a composite score of survey results. This year, 74.2 percent of surveyed employees were engaged by their work—besting last year's 72.1 percent. All companies had to have a minimum of 10 employees and be U.S.-based, privately held, and independent—that is, not subsidiaries or divisions of other companies.
"With today's tight labor market, building a great corporate culture is more important than ever," says Inc. magazine editor in chief James Ledbetter. "The companies on Inc.'s Best Workplaces list are setting an example that the whole country can learn from."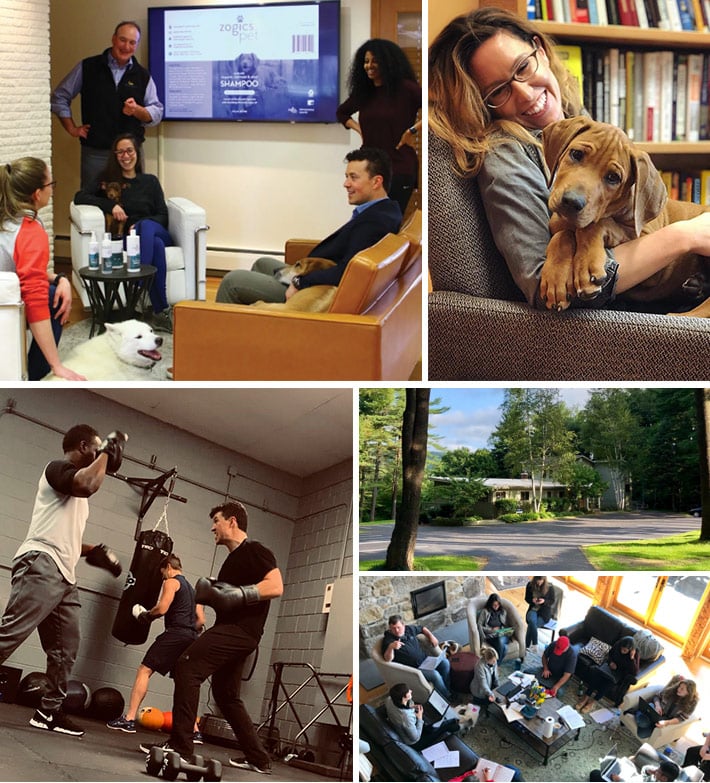 About Zogics
Over the past ten years, Zogics has established itself as one of the largest e-commerce shops for the fitness and wellness industry. Their comprehensive catalog provides everything fit for fitness pros with thousands of products from hundreds of top brands. Zogics supplies more than 20,000 facilities worldwide, serving gyms, schools, workplace wellness programs, and more. Included on the 2018 Inc. 5000 Fastest-Growing Private Companies in America as well as the Inc. Best Workplaces list in both 2018 and 2019. For more information, visit Zogics.com.
About Inc. Media
Founded in 1979 and acquired in 2005 by Mansueto Ventures, Inc. is the only major brand dedicated exclusively to owners and managers of growing private companies, with the aim to deliver real solutions for today's innovative company builders. Winner of Advertising Age's "A-List" in January 2015, and a National Magazine Award for General Excellence in both 2014 and 2012, Inc. has a monthly audience reach that's grown from two million in 2010 to more than 20 million today. For more information, visit Inc.com.
Explore Zogics Clean Guide Library
Empower your staff and reassure your community with our FREE downloadable cleaning and disinfecting guides for fitness centers, educational settings, hospitality facilities and more.
Back