Zogics Invests in Growing Indoor Air Quality Division
July 25, 2022
Company Increases Capabilities in IAQ Category with New Hires and Product Additions

Zogics has expanded its Indoor Air Quality (IAQ) division in order to help its customers worldwide create and maintain safer and more productive workplaces. Whether an industrial facility, warehouse, school, gym, office building, healthcare center, or any space where people congregate, ensuring the quality of the air people breathe indoors is of the utmost importance.
In broadening its IAQ capabilities, the company has widened both its range of indoor air quality products as well as its manufacturing partners. In addition to the latest technology in IAQ, such as air purifiers, industrial fans, and evaporative coolers from brands such as Surgically Clean Air, Big Ass Fans, Vidashield UV24, ThinkLite Air, Molekule, Fellowes Aeramax, and Austin Air, adding air quality monitoring solutions now allows Zogics' customers to measure the improvements to the air quality in their spaces, providing assurance to both their employees and customers that the air they are breathing is safe and clean. Further bolstering this suite of IAQ solutions is the newly launched NSpire HVAC Filters division of Zogics, offering customers a complete range of air filters of all sizes, thicknesses, and MERV ratings.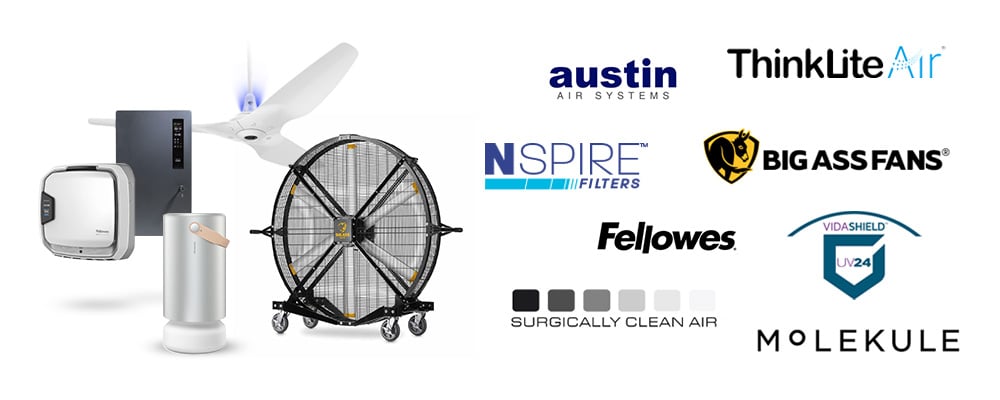 The whole-facility approach taken in building out its IAQ portfolio is akin to how the company has approached serving all of its customers' facility needs for 16 years. Rather than focusing on a single aspect of its customers' businesses, Zogics works to ensure that complete solutions are available to help customers operate at their best in all aspects of their business. In the IAQ space, air purification to help people stay healthy is the first aspect to come to mind, but looking more broadly at this area can help companies boost productivity, lower energy costs, reduce absenteeism, and improve building occupant comfort.
Navigating the complexity of the IAQ space, whether it be from a technical perspective or assessing ways to take full advantage of the American Rescue Plan, requires a high degree of expertise. Zogics is committed to providing its customers the information and understanding required to take care of their complete IAQ needs and has added key staff members specifically for this purpose.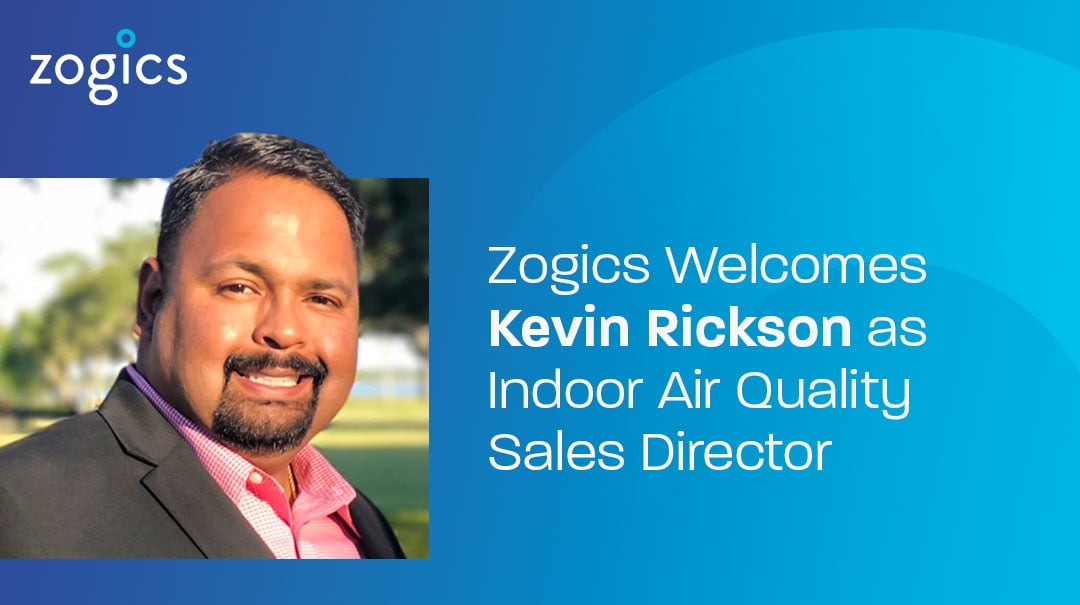 Kevin Rickson, bringing with him years of sales expertise in the air quality space, has been named Indoor Air Quality Sales Director. Kevin served most recently as the Director of National Accounts at Carrier Enterprise, and previously as the Vice President of Sales at Superior Plus Energy Services, as well as in the role of Director of the Southeast Region at Grainger. Kevin will be leading the charge for Zogics in the high-growth IAQ sector.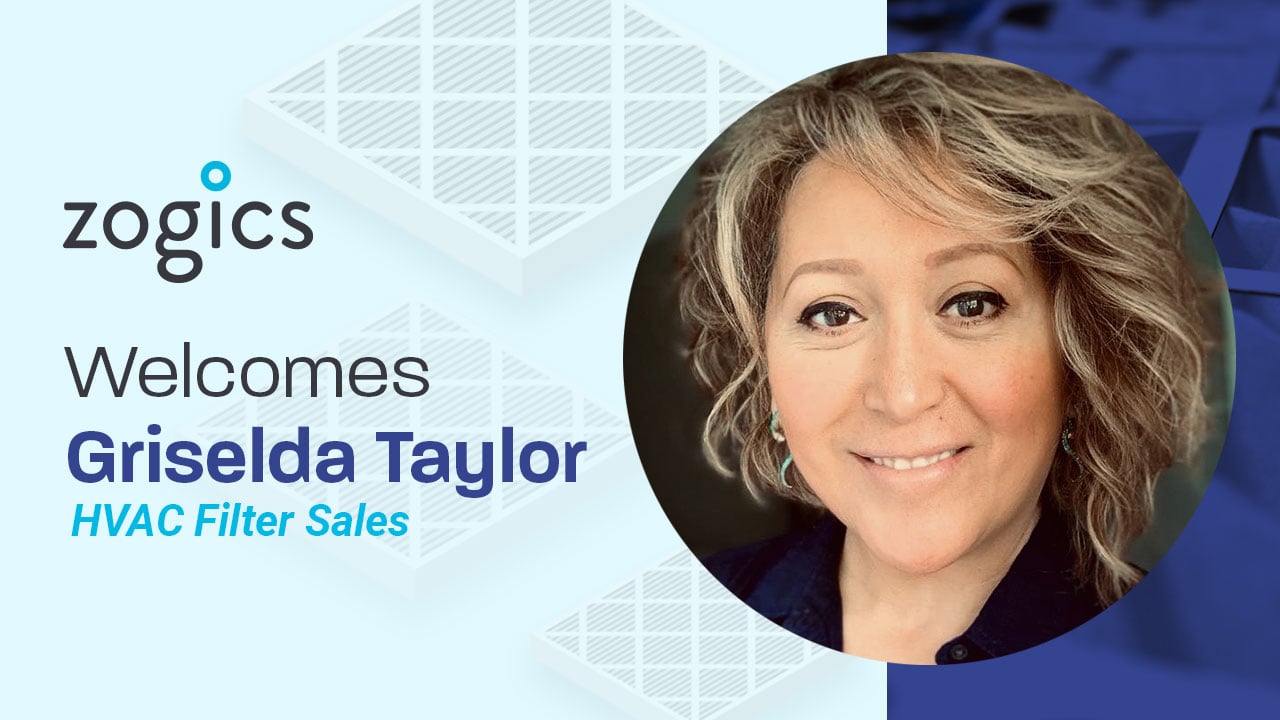 Griselda Taylor, an expert in facility HVAC systems, works directly with companies to help them upgrade their current HVAC filters. Griselda's specialty is navigating the complicated process of filter buying, making it simple for our customers to order the right replacement filters. Griselda will lead our commercial and industrial HVAC filter division, NSpire Filters.
"Having Griselda and Kevin join our IAQ team is truly an exciting step for Zogics. Their combined experience in the Indoor Air Quality category gives us a thorough depth of understanding in this critical, global health sector," said Paul LeBlanc, founder and CEO of Zogics. "We're excited to have them join the team and help lead our IAQ solutions."
###
Zogics supplies businesses worldwide with items that keep them operating at their best. Customers across diverse industries rely on Zogics for products in a wide range of categories such as cleaning and disinfecting, indoor air quality, safety, and facility. Zogics has been named one of Financial Times Americas' fastest-growing companies (2022, 2021, 2020), and was included in Inc. 5000 Fastest-Growing Private Companies in America (2018 to date) as well as Inc. Best Workplaces. Together with zogics.com, the Zogics family of brands includes The Cleaning Station, Nspire Filters, Zogics Pet, and Ardent Fitness. For more information, visit zogics.com.
How IAQ Improvements Affect Health, Safety, & Your ROI
We approach IAQ from a whole-facility perspective, with the goal of not only reducing contaminants in the air but also improving the comfort level of building occupants through air quality improvements.
Topics from this blog: #trending Product Resources
Back