You Can Say Our Dogs Made Us Do It
As many of you know, we love our office dogs (pssst, we were just named one of America's Most Pet-Friendly Companies!). They keep us company as we work, sit with us in meetings and join us for midday strolls outside. We're also a passionate bunch here at Zogics, full of energy and ideas.
Idea and brainstorming sessions happen almost every day at our office. These sessions have inspired the creation of many of our best selling products like our high-quality body care products and more. The launch of Zogics Pet is no different. The idea of creating a plant-based pet care line made with organic ingredients was born largely out of a great love for the dogs of Zogics and a commitment to creating the best products for our customers.
So, after months of researching, designing and formulating, we're excited to announce our new line of premium pet care products: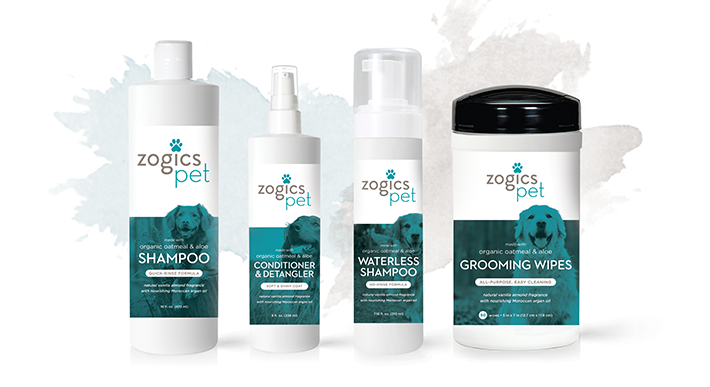 Your Pet Deserves The Best
We are dedicated to making the highest quality pet care products so you can take care of your best friend from the outside in. And we are committed to excellence: we use plant-based, non-drying cleansers, we add organic oatmeal and Moroccan argan oil because they soothe the skin, and we leave out dyes and soap because they don't.
We also include gentle, natural fragrances to keep your pet smelling their best. It's not just the products we make that are important – how we make them is part of who we are. Our products are made in the USA from premium ingredients that are biodegradable, gluten-free, and pH-balanced specifically for your pets. Everything we create is done with your pet's wellness in mind.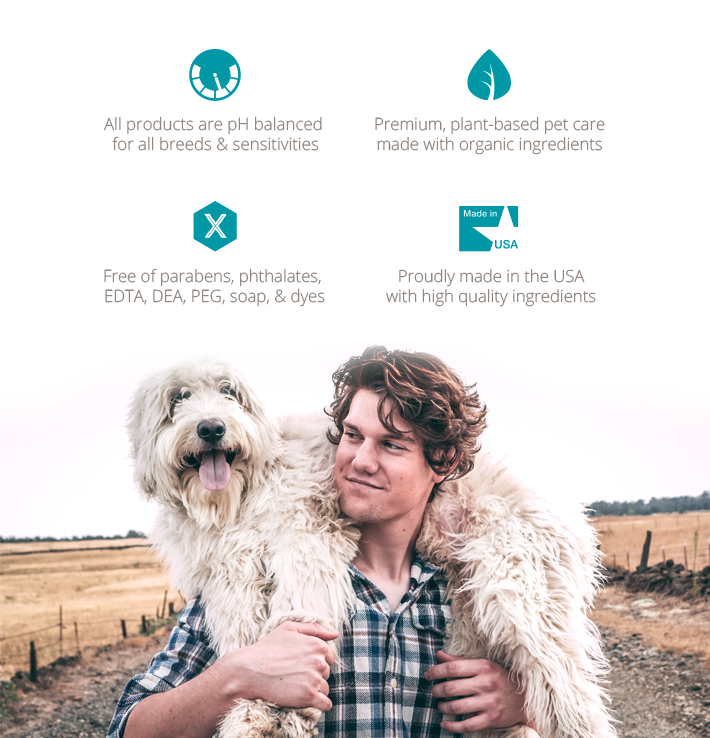 Pamper Your Pet
As if your pet wasn't spoiled enough! Shop now and treat your pet to the bath of a lifetime. We can't wait for you to give Zogics Pet a try—we know your pet will love them as much as ours do.