Purist Hydroflo Water Bottle
Nearly effortless to squeeze, no bottle performs like a Hydroflo. With Purist Technology, no bottle keeps your water as pure. Using technology inspired by nature's lotus leaf, Purist shields the bottle from odor, staining and mold buildup, so all you taste is pure water every time. Great for the bike, the gym, or anywhere else hydration is key.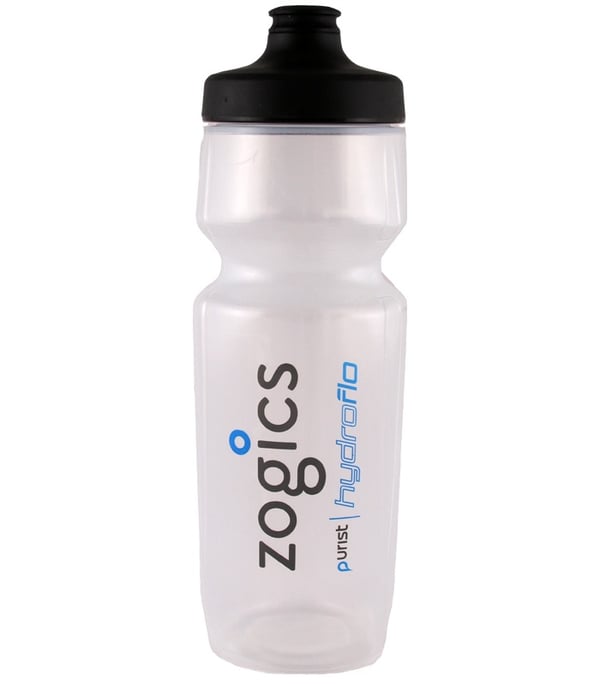 SAFE: The Zogics Purist Hydroflo is 100-percent recyclable, FDA approved, BPA free and independently tested and approved by SGS.
FLEX: Thanks to ultra flexible walls, Zogics Purist Hydroflo delivers a tidal wave of water. Engineered to be durable, super flexible and ultra clear.
FIT: Zogics Purist Hydroflo's unique, three-sided shape fits perfectly in your hand for a solid, cont
rolled grip. The design reduces the chance you will drop your bottles through a perfect ergo hold.
No other bottle looks like the Purist Hydroflo Water Bottle, or performs like it. Try one: You'll never think about your bottle again (for all the right reasons)!
Made in U.S.A
Ice cube friendly
Freezer friendly
Dishwasher safe
You can purchase the Zogics Purist Hydroflo Water Bottle here.