So you have a Facebook page for your health club - you post regularly and sometimes share funny fitness quotes and every now and then, someone actually hits "like" (usually one of your gym staff). Why does it feel like you're talking to yourself? Well, it's because you are - your engagement levels are low and you probably haven't had a new follower in months. Here are 7 Facebook best practices for your gym designed to help engage members:

Information is not Knowledge
Choosing the right content for your health club's Facebook page is important - you have the option of sharing links to other articles and websites, posting pictures and videos, and writing messages. Many Facebook users make the mistake of posting irrelevant and meaningless links and materials to their pages. Rather, become the expert in the fitness field and allow your gym's Facebook page to become the source at which your audience gains information and knowledge on new health trends, exercise techniques and more.
Some Ideas: healthy recipes, recent updates on your health club, new fitness findings, travel workouts, relevant news.


Be Social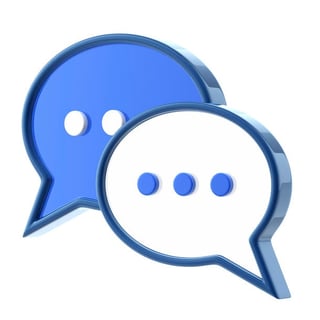 Don't forget to be social - it's not called social media for no reason! Amidst all the video and photo posts, it may be easy to forget to actually socialize with your fan base. Use your gym's Facebook page to connect directly with members - ask and respond to questions. Many people are in and out of the gym before you can even say "hi" - this is your chance to engage in dialogue.
Some Ideas: comment on posts, like, follow, and add friends, like and share member posts

Healthy Competition
Studies have shown that regular gym go-ers have a natural inclination towards competition and incentives. Here's what you already know about your member base: they workout to make gains, whether it be in muscle growth, strength or stamina, your members have an incentive. Tap into this by using your gym's Facebook account to present challenges and prizes.

Some Ideas: fitness competitions, new year resolution challenges, weight loss challenges.


Give a Little Push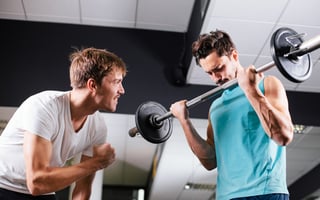 Whether directed at current or new members, everyone needs some encouragement. Use Facebook to post photos, messages or videos that motivate gym go-ers to keep coming back and newbies to join your gym and adopt a new lifestyle.
Some Ideas: inspirational videos, motivational messages, before and after stories.

According to a Recent Survey...
When was the last time you asked your members what they thought of your health club? Facebook is a great way to post surveys and get feedback from customers. Perhaps you're looking to make an addition to your studio fitness classes, or you would like to know if people like the new water fountains or TRX bands - use Facebook to find out!
Some Ideas: Survey Monkey link, polls

Get Personal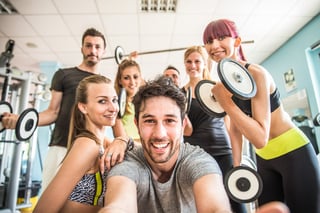 Many businesses use stock photos on their Facebook pages, but did you know that original and candid photos typically receive more likes and shares than stock photos do? Most phones are enabled with a camera so encourage your staff and members to take pictures (with permission, of course) in your fitness center which can be posted on your Facebook page. Share photos of your gym staff with members and let your followers know that their friendly, smiling faces are there to assist if needed. Use your gym's Facebook to become more accessible to members and beyond.
Some Ideas: before and after pictures/vidoes, staff photos, candid photos/videos

Diversify
Remember to diversify your posts- keep your audience guessing! While it is easier to share a link to an article rather than say something yourself, make sure you switch it up often and keep your audience engaged.
Now that you have mastered Facebook for your fitness center, get ready to see your engagement levels sky-rocket! Still need convincing? Check out these benefits of social media for your health club!
---

Related Content: