Back to School Cleaning & Safety Supply List
August 26, 2021
In this post:
A checklist of school cleaning and safety supplies
Links to quick and easy ordering for your student or school
A special back to school offer


With much of the country set to return to in-person learning (and for a lucky handful of school districts, post-Labor Day) the Delta variant is making us all take stock of the ever-evolving COVID-19 pandemic, and the products necessary to have on hand to keep our educators and students safe.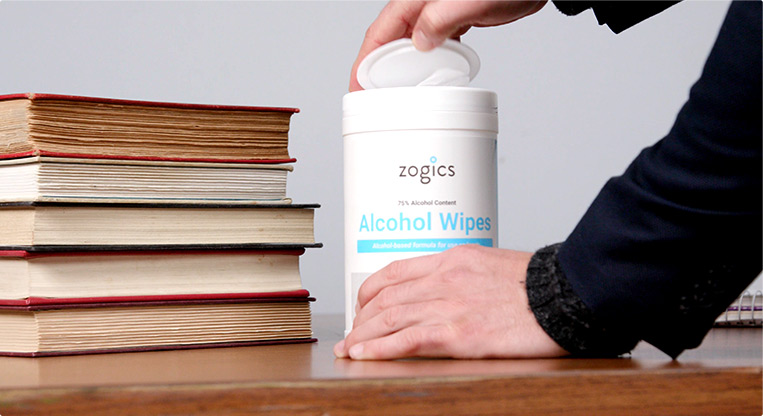 Essential Products for Teachers and Parents
Teachers will be prepping their classrooms in a much different manner than previous years, adding in safety items in addition to the requisite supplies like paper, pencils, dry erase markers, and pens. You might be wondering what to have on hand for quick cleanups, effective hand hygiene and transmission prevention. To help, we've noted the top five items in our safety supply checklist for teachers and parents:

Having these items in the classroom, and for your student, will provide students with the right safety gear they need, plus it'll provide parents and caregivers peace of mind. A new year comes with all sorts of worries, and we're here to help ease these on the cleaning and safety front.
Plan and Prepare for the Upcoming School Year
Whether you're a teacher buying for the classroom, or a parent or PTO member helping your school out, we understand the need to provide these safety supplies for your students for the upcoming year, and the concern about finding the right supplies. To help make it easier, we've put together our key safety supplies in bundles that save you time and money (shipping's free - and fast!).
"I've been working with Zogics over the past couple of months to order cleaning and disinfecting supplies for our school. They have been wonderful - quick to respond and make suggestions! We are currently using the products and find them to be of the highest quality. We will definitely be a repeat customer!" — Deb M.
Zogics & The CARES Act
We've also been working hard to provide schools across the country with the critical safety products, including air filtration and purification and disinfecting sprayers, as needed to operate with confidence in alignment with the CARES Act (part of the 2021 Presidential Executive Order), which provides guidance to reopen schools across the country.
To help you choose the right products, we've curated our top safety items used by school districts and universities across the country, at special promotional pricing.
Zogics Critical Supply Storage Services
Out of room at your school? Store extra supplies with us here at Zogics so your backup plan is always secure. Our Critical Supply Storage Services allow you to stock up on reserve supplies for your school without overcrowding your on-site storage. We'll keep your reserved, dedicated supplies ready to ship at our warehouse—when it's time for your school to restock, let us know and your stored supplies will be shipped out! Contact us today to learn more.
A New Year, A New Approach to Safety
No matter what, starting the year off right is easier when you've stocked the classroom with the right cleaning and safety supplies. Start back-to-school season right with products that are perfect for little hands.

When it comes to shopping for school supplies that will get your kids off to the right start, pencils, erasers, planners, tissues and cleaning supplies probably come to mind first. So is making sure your kids are attending a clean, healthy classroom.
---
Related Content
Download the Zogics Clean Guide for Educational Facilities
Discover the correct cleaning protocols to keep your students and staff safe and germ-free.
Topics from this blog: #trending
Back