Health Club Spotlight - Anytime Fitness
May 22, 2012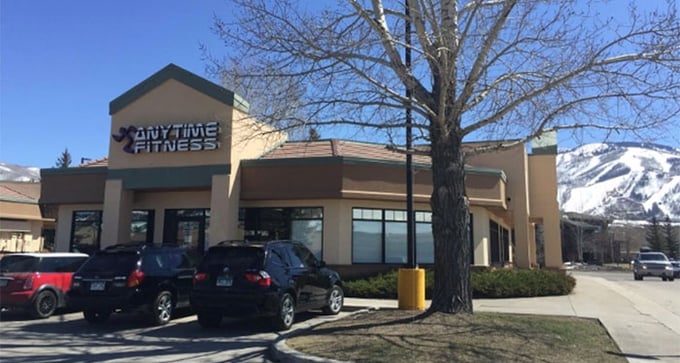 Your Name:
Guy Coffey
Health Club Name:
Anytime Fitness
Health Club Location(s):
Montrose - Canon City - Conifer, Colorado
What Zogics products do you use?
Zogics gym wipes
What do you like most about Zogics products / service?
Best gym wipe I've used, economical, attractive and functional dispensers - Customer service is superb - all the time!
How important is a clean gym to your members?
It is a key selling point and a point of pride for our staff and our members. Members notice and appreciate it. Zogics gym wipes are one of the members "touch points" just like the fitness equipment handles, bench pads, and cardio machine consoles. Whether the member is aware of it or not, "touch" points make a huge difference in how your club is perceived in their mind. These have to be in perfect condition, they have to be clean, and they have to feel good. I actually hand a Zogics gym wipe to every prospective member that tours our facility to point out the fact that we don't cut corners in our club operation.
What advice do you have for other club owners about keeping their facility clean?
In the big picture, janitorial costs are not significant. The cost difference between clubs that are consistently sparkling clean and those that aren't is insignificant while the affect of above average cleanliness is huge.
What's your favorite fitness activity?
Push-ups with my 4 year old on my back going "yeehaaa"
Care to offer an interesting tidbit about yourself?
I entered this industry as a club broker - helping people to sell and buy health clubs. I still love helping people in the ownership transfer arena and running our own clubs has helped us to understand the challenges and the joys of participating in the fitness industry. My wife, sister-in-law and brother-in-law are all equal partners in our clubs - I wouldn't want to be working in any other industry or with any other partners. I'm a lucky Guy (pun intended).
About Zogics:
Zogics is a leading supplier of high-performance cleaning, personal care and health products, including gym wipes, hand sanitizers (alcohol-free & alcohol-based), and natural air fresheners. Zogics is also an authorized distributor of Philips defibrillators and AED accessories, as well as energy efficient Xlerator hand dryers. As a member of 1% for the Planet, Zogics donates 1% of all sales to environmental organizations. Zogics' products are available throughout the United States and Canada, as well as in numerous countries around the world.
Learn more by visiting www.zogics.com or calling (888) 623-0088.
About Guy Coffey:
Guy Coffey first saw the importance of business transfer from a corporate perspective and realized that this was an area of business which would utilize his talents and could literally change the lives of all involved. This importance was magnified when he noticed the professionalism of the people handling that sector was lacking. This presented an exciting personal growth and business opportunity.
Explore Zogics Clean Guide Library
Empower your staff and reassure your community with our FREE downloadable cleaning and disinfecting guides for fitness centers, educational settings, hospitality facilities and more.
Topics from this blog: Hand Sanitizers Gym Wipes
Back