How to Airbnb Your Home for Fun and Profit
July 13, 2022
In this post:
How to turn your home into an Airbnb
Evaluating the risks and potential rewards
How to decide whether Airbnb'ing your home is right for you
It's no secret that the average American is in debt up to their eyeballs. A recent study showed that the average U.S. household owes over $145,000 in various forms of debt.
While some people may think that this insurmountable amount of debt means certain financial ruin for the country as a whole, others see it as an opportunity to make some serious extra cash on the side.
If you're one of the latter and are looking for ways to bring in some extra income, then knowing how to Airbnb your home may be the perfect solution. Before you jump headfirst into this money-making venture, there are a few things you should know before listing your home on Airbnb.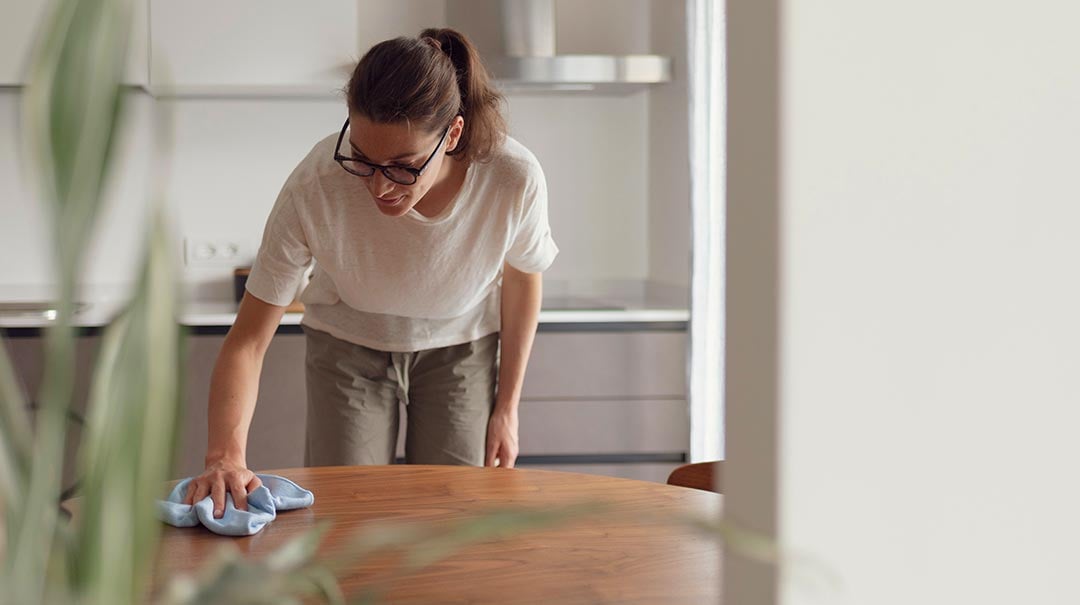 Is Renting Your Home on Airbnb Worth It?
Some Things To Know:
Taking in the following factors will help you decide if renting out your home on Airbnb is right for you, and some of the business expenses and investments you'll have to consider as you're getting started.
Cleaning
The first cost you'll need to consider is the cleaning fee. This is the fee that you charge your guests to have their accommodations cleaned after they check out.
While you do have the option to clean the place yourself, we don't recommend it. Not only is it time-consuming, but it's also not very enjoyable. Instead, we suggest hiring a professional cleaning service to take this hassle off your shoulders so you can focus on managing the space itself.
Higher Utility Bills
Another cost you'll need to factor in is the increased cost of your utilities. This is because you'll be using more electricity, water, and gas when you have guests staying with you.
While the cost of these utilities will go up, it's important to remember that you're also charging your guests a nightly rate. So, as long as you're pricing your rental correctly, the increased cost of utilities should be covered.
Taxes
The next cost you'll need to take into account is taxes. When you turn your house into an Airbnb, you are required to pay both state and local taxes.
Host Fee (Payment Processing)
Airbnb charges a 3% host fee for all reservations booked through their platform. This fee is used to cover the cost of payment processing and other administrative costs associated with running the Airbnb business.
Booking Fees (Guests)
Airbnb also charges guests a booking fee. This fee is a percentage of the total reservation cost and ranges from 6-12%. The good news is that this fee is already included in the price you set for your rental, so you don't need to calculate it yourself.
Understanding Airbnb's Hosting Standards
In knowing how to prepare your house for Airbnb, you must first understand how to meet their hosting standards. These standards are in place to ensure that all guests have a consistently positive experience when using the platform.
Listing Accuracy
The first standard is listing accuracy. This means that your rental listing must accurately reflect the space you are offering. This means that you need to include clear and accurate photos, a detailed description, and an accurate price.
Communication With Guests
Being responsive to your guests is another one of Airbnb's standards. You are encouraged to answer all guest inquiries within 24 hours, and within 1 to 2 hours for any guests who are currently staying with you.
Reservation Commitments
Reservation commitment means that you must honor all reservations made through your listing. If you need to cancel a reservation, you must do so per Airbnb's cancellation policy.
Cleaning the Space After Each Guest
Naturally, cleaning your home after each guest is a must. This is not only for the comfort of your next guest but also to maintain a high rating on Airbnb. This includes making sure that all surfaces are clean and free of clutter, as well as taking out the trash and doing any laundry that may be needed.
Providing Basic Amenities (Soap and Toilet Paper)
The fifth and final standard is providing basic amenities. This means that you must provide all guests with basic items such as hotel soap, toilet paper, and towels to ensure their comfort.

How Much Money You Can Make as an Airbnb Host?
The amount of money you can make as an Airbnb host depends on a few factors. First, it depends on the price you charge for your rental. Second, it depends on the location of your rental. And third, it depends on the demand for rentals in your area. If you charge a competitive price and are located in a high-demand area, you could potentially make a lot of money as an Airbnb host. With over 2.5 million people hosting their properties on Airbnb, the average Airbnb host makes an average of $924 each month.
Requirements To Rent Your Home on Airbnb
To rent your home on Airbnb, there are a few requirements you must meet to comply with Airbnb's host guidelines.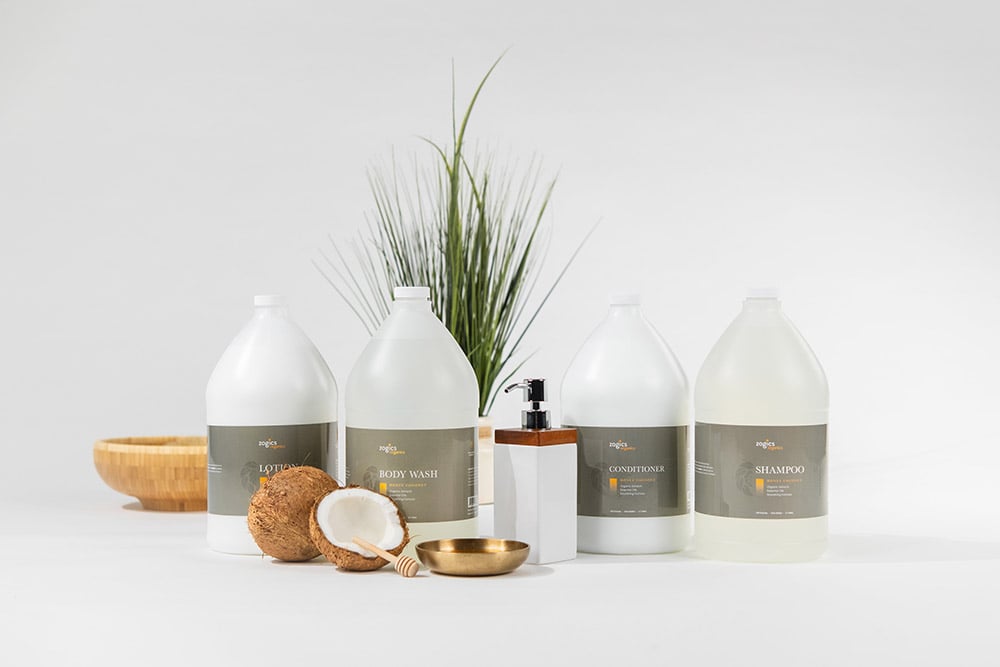 Essential Amenities Must Be Provided
The first requirement is that you must provide all essential amenities. This includes items like:
Your guests require these items to have a comfortable stay.
Stay Consistent With the Reservation Requests
Consistency is the difference between getting good reviews and bad reviews. You must stay consistent with the reservation requests that you get to ensure a positive experience for your guests.
Maintain a High Rating
Airbnb favors hosts who have a rating of at least four stars. You can maintain a high rating by providing excellent customer service, having a clean and well-organized rental space, and being prompt with your responses to guests.

Checklist To Rent Your Home on Airbnb
Now that you know the requirements to rent your home on Airbnb, here is a checklist to help you get started:
Make An Airbnb Account: The first step is to create an Airbnb account. You will need to provide a few details to fill out your Airbnb profile that garners the trust of potential guests, after which you have to verify your identity and profile picture.
Set Up Your Listing: Airbnb calculates how much to charge for your rental by using similar listings in your area. You will need to provide Airbnb with information about your rental, such as the:

Address
Type of property
Number of bedrooms and bathrooms
Amenities offered
A note: you can decide your final price and adjust it accordingly to cover costs and ensure you're making a profit.

List Amenities And Describe Your Space Accurately: Be sure to list all of the amenities your rental offers, as well as describe your space accurately. This will help you attract guests who are looking for a rental that meets their specific needs. Also, list the potential turnoffs about your rental so there are no surprises for guests when they arrive.
Address Downfalls Tactfully: You have to be honest about any downfalls your rental may have. For example, if your rental is located in a noisy area, be sure to mention this in the listing so guests are not caught off guard. Addressing these types of issues upfront will help you attract guests who are more likely to have a positive experience.
List All Nearby Attractions & Activities: Make sure to list all of the nearby attractions and activities guests can enjoy while staying at your rental. This will help you attract guests who are looking for things to do in the area.
Post Great Photos Of Your Space: Finally, you have to post appealing photos of your space. This is one of the most important aspects of creating a successful Airbnb listing. Guests are more likely to book a rental if they can see clear, well-lit photos of the space.

It's Time To Turn Your Home Into an Airbnb
Now that you know the basics of how to make your home an Airbnb, it's time to get started! Follow our checklist to make sure you have everything covered and start earning extra income today. In no time, you can create a listing that is sure to attract guests and turn a profit.
Stocking your Airbnb property with the essentials and then some will set you up for success. Items like bulk shampoo, conditioner, hand sanitizer, towels, and more should be provided for your guests and will save you time and money in the long run. Fill your rental property with these bath and body essentials and offer your guests a five-star experience from the moment they step through the door.
---
Related Content:
Download Zogics Clean Guide for Hospitality
Learn thorough cleaning protocols that keep your Airbnb safe for guests. Our Clean Guide covers a variety of cleaning topics for every room in your home. Download today!
Topics from this blog: #trending
Back