We're excited to announce that we have expanded our bath and body care dispenser offerings with three new products!
With each pump, the Zogics soap dispenses premeasured amounts of body wash, shampoo, conditioner or other cleaning solutions. Designed to keep showers and counters clean and organized, this gel soap dispenser is ideal for commercial shower and sink use.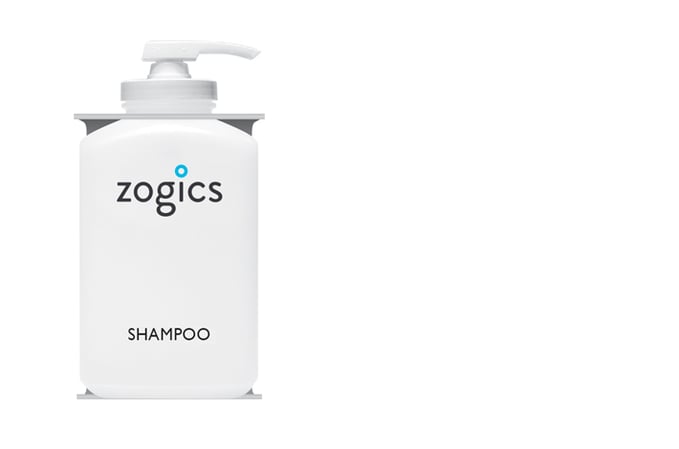 1 Chamber Dispenser
At 32 oz capacity, the single chamber dispenser is perfect for holding Zogics Shampoo, Conditioner or Body Wash in your shower for guests to use.
View 1 Chamber Dispenser at zogics.com →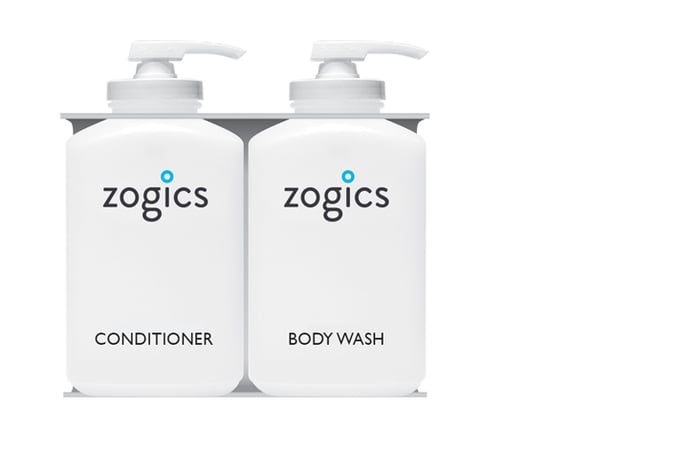 2 Chamber Dispenser
At 64 oz capacity, the two chambers are a great way to offer your guests Zogics Shampoo, Conditioner or Body Wash. Mix and match which dispensers you need for your shower.
View 2 Chamber Dispenser at zogics.com →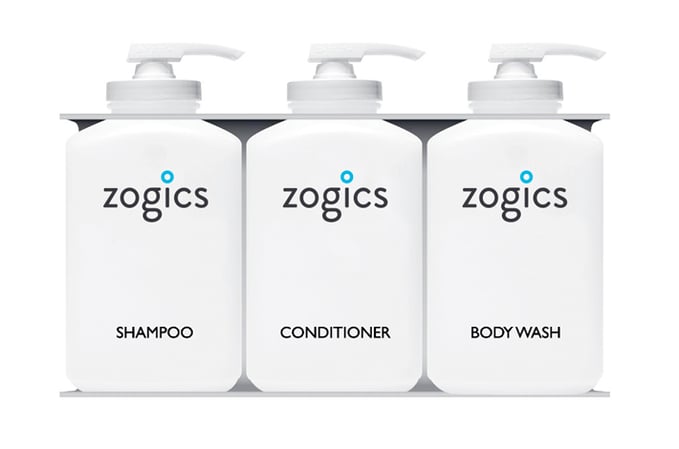 3 Chamber Dispenser
Looking to include Zogics Shampoo, Conditioner and Body Wash in your showers? At 96 oz capacity, the three chamber soap dispensers are the perfect choice.
View 3 Chamber Dispenser at zogics.com →
---
Other Features:
Custom Branded Dispensers
We also offer custom Anytime Fitness and Snap Fitness branded dispensers in all three variations!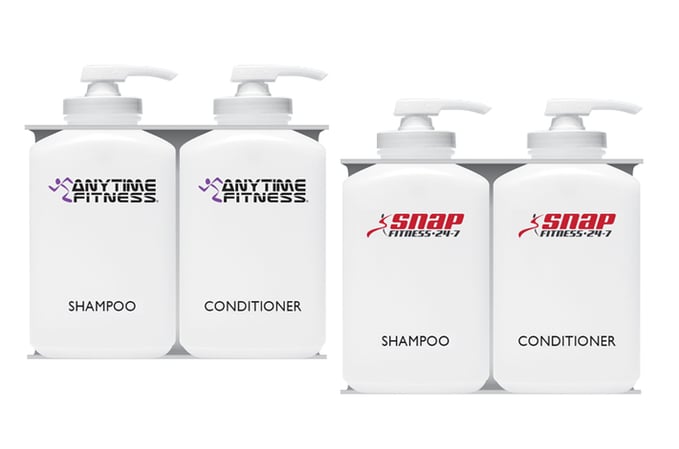 Create a consistent brand image in your facility with these custom branded soap dispensers.

Easy Installation
These dispensers have a durable plastic deisgn that's safe for all spaces, and the dispenser brackets easily attach to the wall with double sided tape. When it comes time to refill these dispensers, you can remove the individual 32oz bottles from the bracket and refill them with your favorite gallon soap, shampoo, or conditioner. For more information, check out the installation instructions.


---

Related Content: