There's a lot that goes into owning, managing, and maintaining a rental property, but the growing popularity of AirBnB, VRBO, and other vacation rental services makes it a worthwhile (and profitable) endeavor. Let's face it, travelers are turning to independently-owned rental properties as an alternative to chain hotels & motels, often preferring the cost-savings and unique accommodations they can provide. However, this doesn't mean that they're not looking to have a memorable experience with comfortable amenities available to them.
When it comes to stocking up your rental, providing luxurious and premium amenities doesn't have to break the bank. Bulk bath & body care products, concentrated cleaners, and wholesale towels are all easily accessible no matter what price range you're working with.


Here are some must-have amenities that every rental property should have:

In the Kitchen & Dining Room: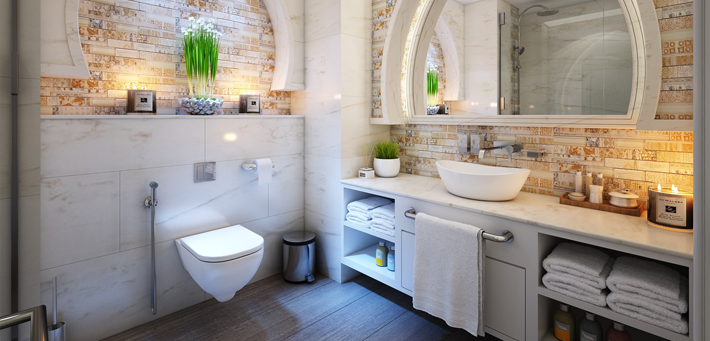 In the Bathrooms:


Premium Bath Towels – Providing 2 towels per guest is standard and going with a nice, plush towel is a comforting touch when far from home.


Premium Hand Towels – Again, 2 per guest. Lean toward higher quality towels for a luxurious bathroom experience


Premium Wash Cloths – Supply 4 washcloths per guest. Bonus points for investing in cohesive towels in color & quality for a nice professional touch.


Hair Dryer – Whether you get a wall-mounted hair dryer or one that lives in a bathroom cabinet, keep a hair dryer on hand for guests who may have forgotten there's at home.


Liquid Hand Soap – Use the same gallon bulk hand soap from the kitchen in the bathroom or switch it up for a different scent.


Soap Dispensers – Buying body care in bulk means you can reuse the same dispensers without wasting more & more plastic with each small bottle you buy.


Toilet Paper – Get the same quality toilet tissue you'd want in your own home.


Tissues – Tissues are another basic amenity that guests will need every night of their stay. Keep a few extra boxes on hand.


Shampoo, Conditioner, Body Wash, & Lotion – Buying a brand's lineup of body care creates the professionalism of a high-end hotel.


Bathrobes – For the ultimate luxury getaway, provide some bathrobes for your guests to really make them feel at home.
Other Amenities for your Rental:


---
Related Content: