Must-Have Amenities for Rental Properties
July 5, 2018

There's a lot that goes into owning, managing, and maintaining a rental property, but the growing popularity of AirBnB, VRBO, and other vacation rental services makes it a worthwhile (and profitable) endeavor. Let's face it, travelers are turning to independently-owned rental properties as an alternative to chain hotels & motels, often preferring the cost-savings and unique accommodations they can provide. However, this doesn't mean that they're not looking to have a memorable experience with comfortable amenities available to them.
When it comes to stocking up your rental, providing luxurious and premium amenities doesn't have to break the bank. Bulk bath & body care products, concentrated cleaners, and wholesale towels are all easily accessible no matter what price range you're working with.


Here are some must-have amenities that every rental property should have:

In the Kitchen & Dining Room: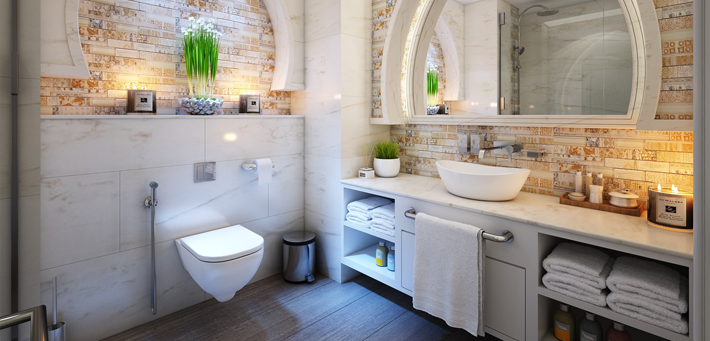 In the Bathrooms:


Premium Bath Towels – Providing 2 towels per guest is standard and going with a nice, plush towel is a comforting touch when far from home.


Premium Hand Towels – Again, 2 per guest. Lean toward higher quality towels for a luxurious bathroom experience


Premium Wash Cloths – Supply 4 washcloths per guest. Bonus points for investing in cohesive towels in color & quality for a nice professional touch.


Hair Dryer – Whether you get a wall-mounted hair dryer or one that lives in a bathroom cabinet, keep a hair dryer on hand for guests who may have forgotten there's at home.


Liquid Hand Soap – Use the same gallon bulk hand soap from the kitchen in the bathroom or switch it up for a different scent.


Soap Dispensers – Buying body care in bulk means you can reuse the same dispensers without wasting more & more plastic with each small bottle you buy.


Toilet Paper – Get the same quality toilet paper rolls you'd want in your own home. Purchase toilet paper in bulk to avoid running out of supply.


Tissues – Tissues are another basic amenity that guests will need every night of their stay. Keep a few extra boxes on hand.


Shampoo, Conditioner, Body Wash, & Lotion – Buying a brand's lineup of body care creates the professionalism of a high-end hotel.


Bathrobes – For the ultimate luxury getaway, provide some bathrobes for your guests to really make them feel at home.
Other Amenities for your Rental:


Tabletop Fans – Summer brings the heat—keep your guests comfortable & cool with some nice fans in the bedroom and living room.


First Aid Kit – Keep a first aid kit handy for guests in case they get a scraped knee at the lake. Although it's not the only safety measure you should have in place, it's a must-have.


Trash Can Liners – The longer the stay, the more trash. Whether you clean for your guests or let them take care of it, have enough can liners stocked up so they don't run out.


Exercise Equipment – Going on vacation doesn't mean guests drop their workouts. Having a treadmill, exercise bike, or any home gym equipment is a great touch for health-conscious and fitness oriented guests.


Eucalyptus Oil

– Have a sauna? Our Eucalyptus Oil is a plant-based formula that's used in steam rooms & saunas all over the country. Get some for your guests!
---
Related Content:
Explore Zogics Clean Guide Library
Empower your staff and reassure your community with our FREE downloadable cleaning and disinfecting guides for fitness centers, educational settings, hospitality facilities and more.
Topics from this blog: Product Resources
Back