September is National Preparedness Month
September 13, 2021
In this post:
This year's theme: Prepare to Protect
Why every business should be prepared for emergencies
Helpful supplies for your facility
What is National Preparedness Month?
National Preparedness Month (NPM) is an observance each September to raise awareness about the importance of preparing for disasters and emergencies that could happen at any time, championed by Ready.gov. The 2021 theme is "Prepare to Protect. Preparing for disasters is protecting everyone you love." While mainly centered around the home and family, there's a natural appeal for prepping your business and facility for emergencies too.

Why Your Should Have a Preparedness Plan for Your Business
While it can be unpleasant to think about things like natural disasters, utility outages, heart attacks and other uncommon events and emergencies, it makes smart business sense to have a plan in place— and the right tools and equipment—should you need them. Managing these types of uncertainty protects your business, your people, and helps you recover quicker should any event take place.
How Can My Business Prepare?
1. Stock up on first aid supplies.
One of the best ways to prepare your business for the unexpected emergency is to have an AED (Automatic Defibrillator Device) on hand, and up to date with batteries and pads.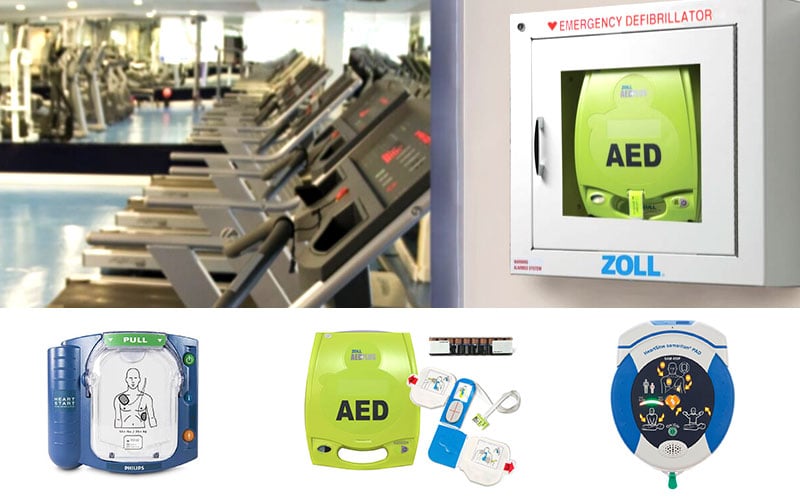 L-R: Philips HeartStart OnSite AED, ZOLL AED Plus, HeartSine samaritan 450P AED
2. Create a business recovery resource plan.
Following an incident that disrupts your operations, resources will be needed to carry out recovery strategies and to restore normal business operations. Resources can come from within your company or be provided by third parties. These resources include:
Employees
Office space, furniture and equipment
Technology (computers, peripherals, communication equipment, software, and data)
Vital records (electronic and hard copy)
Production facilities, machinery, and equipment
Inventory including raw materials, finished goods, and goods in production
Utilities (power, natural gas, water, sewer, telephone, internet, wireless)
Third-party services
3. Keep things clean.
We all know that accidents can happen, which is why maintaining a clean, healthy facility is the best first step to take in order to prepare and protect your staff and guests. From clean floors and surfaces to clean air, every bit helps keep your staff safe and your business running smoothly.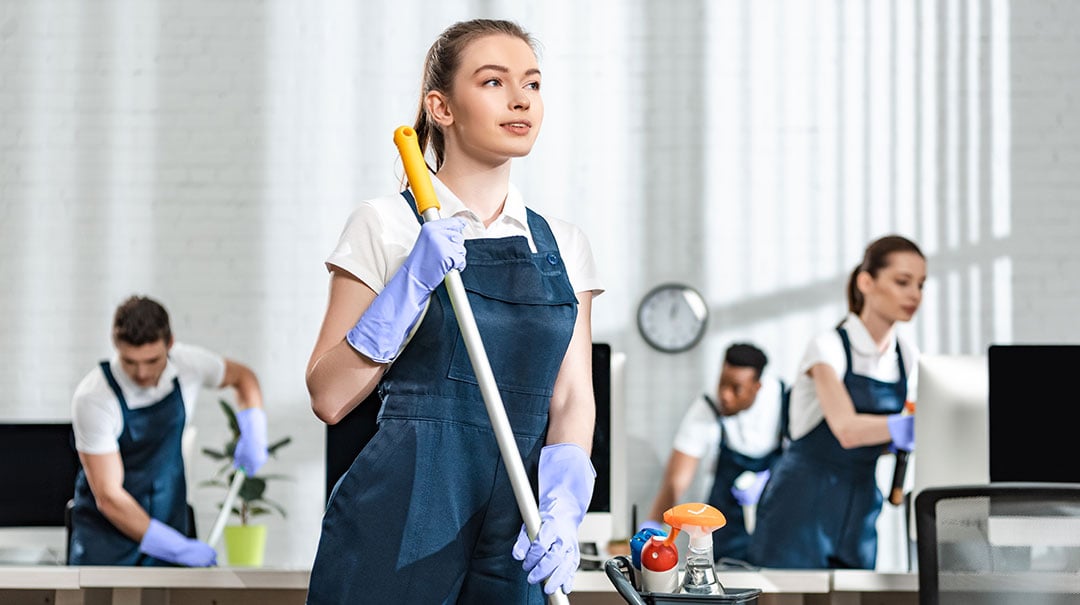 4. Educate, communicate, and encourage involvement. Make sure your staff has the critical emergency details they need for any type of situation. Sharing the floor plan with the location of safety equipment and utilities, evacuation routes, holding regularly scheduled fire drills, Red Cross training, and more are all useful in making sure all on your team are aware of preparedness steps. It's also a wise idea to appoint a staff safety coordinator (either by department or one for the company if you are modest-sized) to help communicate to the rest of your employees when needed.
It goes without saying that every business is different, but one thing to have in common is being prepared for emergencies. Being ready in the event of an emergency will lessen the impact of things beyond your control, and help minimize risk—and downtime—for your facility. Starting with the steps above, you can work our the right preparedness plan for your business.
---
Related content:
Explore Zogics Clean Guide Library
Empower your staff and reassure your community with our FREE downloadable cleaning and disinfecting guides for fitness centers, educational settings, hospitality facilities and more.
Topics from this blog: #trending
Back